Quick Fix Debt Solutions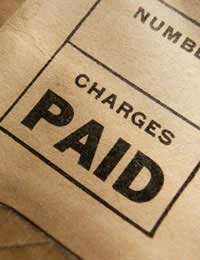 Debt solutions are never usually as simple as a quick fix, but for people with serious debt problems there is help available. Knowing the various debt solutions available should ease some of the strain, but taking that first step towards debt help is never easy.
Finding the Right Debt Help
Debt problems are not an unconquerable problem, although they may feel like they are, and taking professional debt advice will always be the best option. There are numerous agencies and offices that have been set up to help people in debt but choosing the right one is vital. Many offices will claim that they have a range of quick fix debt solutions but a fee will be charged for this help.
In the first instance people with debt problems should either contact their local Citizens Advice office or the Consumer Credit Counselling Service. Both of these agencies are free to use and will be able to give advice and options that will help people with debt problems.
Debt Solution Factors
The type of debt solutions available will be dependant a number of factors. These factors will include:
Your present financial circumstances.
The amount of debt that has been accumulated.
Whether or not you are a homeowner with equity available.
Your take home salary.
How far the debt process has gone, for example, have bailiffs or debt collectors become involved.
Whether the debt is business or personal debt.
Whether or not you have approached creditors and negotiated a reduced payment scheme.
Whether the debt was secured on your home or any other property.
Loans as Debt Solutions
Quick fix debt solutions such as payday loans or other loans are not usually the best way to deal with spiralling debts. They may seem like the ideal solution to eliminating debt stresses in the short term but they are not usually a good long term solution. If this type of debt solution is unavoidable then borrowers should always check their options. Short term, low or zero interest loans should be used, or if overdraft facilities are available then these should be considered.
Debt Consolidation Loans
Debt consolidation loans can work in some cases. By taking a consolidation loan you can eliminate all other debts and interest payments with just one loan. The interest and repayments should be significantly lower than you are paying now, and there will be only one monthly payment to make. Borrowers should never take consolidation loans as a way to continue spending; this will simply cause more serious long term debt problems.
Other Debt Solutions
There are a number of other debt solutions available, but these will be dependant on the amount of debt that has accumulated. If the debts are large then the main aim is to eliminate interest and lower repayments. One of the major factors is to make sure that any property that has been secured on a loan is not repossessed. Using debt solutions such as bankruptcy and individual voluntary arrangements should bring debt relief and cut repayments.
Debt Management and Debt Solutions
Debt management is another way to pay back creditors at a reduced rate. The main goal is to become debt free by paying back debts to creditors at a lower rate over a set period of time. The debt management company will approach creditors to arrange the lower repayment scheme and then you will simply pay the debt management company each month. It is important to adhere strictly to the debt management plan to avoid missed payments and further debt problems.
Although some of these debt solutions may seem like a last resort they are the best way to eliminate debt. Once the debt solution process has been set in place you should very quickly notice a significant difference in how much money you are left with each month. The first step to becoming debt free is always the hardest but the long term goal should leave you with a brighter future.
You might also like...