Financial Sacrifices to Reduce Debts in One Year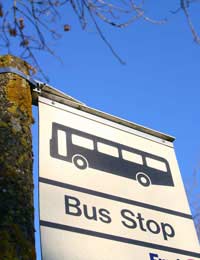 Most people in the UK have long-term debts and most would dearly love to get rid of them for good. Wiping out debts completely is a long process but there are some financial sacrifices that can be made that will drastically reduce debts in one year.
Giving up to Reduce Your Debts
Making financial sacrifices to reduce debts won't appeal to everyone. But anyone who is seriously looking to make a dent in their accumulating debts and reducing the amount of interest they pay should consider making financial sacrifices. Cutting down on certain financial expenditure for only one year and putting the savings towards debts will dramatically reduce credit account balances. The quicker debt is repaid, the quicker the account balance decreases, the less interest is paid. Living without certain luxuries can save a lot of money over the course of a year.
Cutting Back on Entertainment
Cutting back on home entertainment might seem like a big sacrifice but take a look at how much is being spent every month. Those expensive cable packages and online DVD rentals can take a big chunk from any household budget. There is no need to cut these out completely but look at a better package deal. Home entertainment is hugely competitive and there is always a company willing to beat their competitor's prices. Cutting down on home entertainment can save hundreds of pounds in only one year.
Give up on 'Feel Good' Substances
We all work hard for those little luxuries but sometimes we can have too much of a good thing. Certain substances such as luxury coffees and cigarettes can seem impossible for some people to give up. But giving up on these substances can make a huge difference to debt and to our wellbeing. A takeaway luxury coffee a day and a packet of cigarettes in the UK will not leave much change from a ten pound note. These luxuries cost thousands each year per person and giving up to help clear debts is a great incentive. Join a gym instead, feel better and still come out ahead when it comes to expenditure.
Start Using Public Transport
Fuel prices in the UK are at a record high and look set to continue to rise in the future. This will of course have knock on effect on public transportation costs. But travelling by public transport will still work out less expensive than driving a car every day. If the thought of giving up the car is too much then consider car-pooling with others. Those who really want to make a dent in their debts can consider selling their car and eliminating all the running costs and taxes that go with it. This is another sacrifice that could save thousands every year in expenditure.
Give up Holidays for One Year
The annual holiday is a stress reliever that people look forward to every year. Many people take more than one holiday per year and take city breaks throughout the year. Holidays are a big expense and thousands can be saved in one year simply by having a year off from holidays. One missed two week holiday abroad can help to make a huge debt in credit card accounts; in some cases actually clear off an account completely. If missing an annual holiday doesn't sound feasible then ignore the expensive locations and try a cheaper option in Europe.
Paying For Goods with Your Own Cash
Anyone who has made the sacrifice of getting rid of their credit cards will have to use their own cash or debit cards. For people on a budget this should help to stop the splurging on impulse and luxury shopping items. It will soon become second nature to keep the bank balance in mind; something many people ignore when using credit cards. Giving up credit cards means becoming both financially aware and taking financial responsibility. It won't take long before the bank balance grows by eliminating unnecessary spending, and this can be used to pay off debts.
Making financial sacrifices can seem daunting a first but will soon become second nature. Seeing debt balances reduce is in itself an incentive to becoming budget conscious. As debts are eliminated the bank balance becomes healthier and disposable income grows. Eliminating those monthly debt repayments is an achievement that will make a difference to a person's financial lifestyle.
You might also like...