Avoiding Viable Debt Solutions Due to Debt Stigma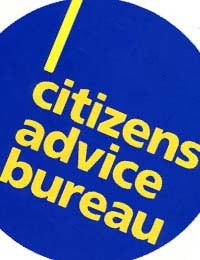 The stigma attached to debt is a major reason why many people avoid seeking advice from debt help organisations. There are viable debt solutions that are being avoided due to the perceived shame of having uncontrollable debts.
The Stigma of Debt
Many debtors will try to keep their financial problems hidden from others. Some people still perceive debt problems as shameful and think that serious debts show an inability by the debtor to manage money. The Citizens Advice Bureau deals with 9,500 new debt problems ever day, so debtors in the UK are not alone. But the stigma attached to debt solutions such as bankruptcy is preventing many debtors from seeking help. Debt stigma is also the reason why some debtors are choosing the wrong kind of debt solutions.
Women More Susceptible to Debt Stigma
According to the Consumer Credit Counselling Service (CCCS) women are more prone to ignore suitable debt solutions due to debt stigma. The CCCS claims that 61% of debtors they advice to use the bankruptcy route are women. But 50% of the women choose to ignore the advice seeing bankruptcy as shameful and a sign of personal failure. The debtors either choose to struggle with the debts or choose alternative options such as an Individual Voluntary Arrangement (IVA). In a number of cases an IVA would clear debts but would take around five times longer to do so than bankruptcy.
Debt Stigma - Bankruptcy versus IVA
An IVA is seen by many as the lesser of two evils when it comes to the perception of debt stigma. Unlike bankruptcy, an Individual Voluntary Arrangement is not a matter of public record. If a debtor chooses bankruptcy it does mean that the details will be published in certain newspapers. Bankruptcy details can also be accessed by present and future employers if they wish to do so. But a bankruptcy can mean debts are cleared within one year. An IVA can see debtors paying reduced rate instalments for as long as seven years.
Choosing the Wrong Debt Solution
Choosing the wrong debt solution can leave the debtor paying for a long period of time. There is a suspicion by debt help organisations that many debtors are being given the wrong advice by debt management companies. Many of these companies are promoting IVAs over bankruptcy simply because the debt company will make more money.
Disreputable debt management companies are pushing IVAs with exaggerated claims of wiping out 90% of the debt. The reality of debt reduction is more likely to be 60%. Some debt management companies are also keeping their administration and set-up fees hidden from the customer.
The High Price of Debt Stigma
Succumbing to the perceived stigma of debt and choosing the wrong debt solution can be costly. If bankruptcy is a viable option it can mean that most debts will be cleared and the bankruptcy will be discharged after a year. With an Individual Voluntary Arrangement debts will still have to be paid in instalments over many years; usually five to seven years. The difference in payments and length of discharge is a high price to pay if the debtor decides to buy into the debt stigma perception.
Stigma Used By Debt Companies as a Selling Point
Debt management companies make big fees from pushing Individual Voluntary Arrangements. One of the IVA's selling points is that it does not carry the same stigma that is attached to a bankruptcy. Debt management companies will push this selling point to achieve a sale. Disreputable companies will not care that this may not be the right option for the borrower; as long as they make their fees. For many debtors the shame that comes with serious debt problems does appear to be very real, and debt companies know how to prey on this fear.
The word stigma basically means a mark of shame. Yet there is no actual shame in borrowing money; millions of people across the UK do this every day. In fact the banks and credit lenders actively encourage people to borrow, up to and beyond the point of responsible borrowing. One person in the UK is declared bankrupt or insolvent even 3.69 minutes; this level is a record high. Debtors using bankruptcy in the UK are not alone, and the attached stigma is rapidly dwindling every day.
You might also like...