Getting into Debt and Your Consumer Rights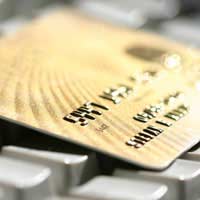 Consumer rights are legislation that has been put into place in order to protect the consumer. Whenever a customer or consumer enters into any agreement, whether it is a credit agreement or simply purchasing goods from a shop, there are rules in place to make sure the purchaser gets the best service. Consumer rights are there for your protection and to help if some unscrupulous business person has taken advantage of you.
Consumer Financial Rights
As far as financial information is concerned the best office to go to for consumer rights is the Financial Services Authority (FSA). The FSA has a range of fact sheets and information for the consumer on a variety of subjects. They can give you information on pensions, mortgages, investments, savings, and financial advertising and planning.
The FSA can also give a range of useful information on credit scoring, how to repair your credit score and general information on borrowing and debt. The FSA can also give you all the latest news on scams and swindles, tell you how to avoid them and who to complain to if you are unlucky enough to fall for them.
Who to Complain to?
If you think you have been treated unfairly then there are government offices you can complain to. In Britain you can contact the Financial Ombudsman, a public body set up by Parliament. The Financial Ombudsman carries out investigations if you have disagreements with a range of financial services and establishments and feel that you have a valid complaint. For instance if you feel you are not receiving the best service from your bank, as in the bank overcharging you, you could call on the ombudsman to settle the dispute.
Complaining to the Financial Ombudsman
The FO can help with a wide range of financial services and products. These will include:
Pensions
Insurance
Banking
Credit and store cards
Investments and savings
Loans
Financial Advice
Stocks and Shares
Practically any dispute you have that is related to the financial world in the UK can usually be brought up with the ombudsman.
Know Your Rights
With the amount of bogus businesses on the market claiming to give financial advice it is very important that you know your rights. Many people who find themselves seriously in debt to high interest paying companies do not know their consumer rights when it comes to how lenders should act.
If debt collectors are called in then they will use a number of practices that are deemed unfair by both the Official Trading Office and the Financial Ombudsman. If any debt collector or lending company applies pressure such as repeatedly contacting you, either at home or work, or appearing on your doorstep, you do have rights. You should first inform them that you know what they are doing is against your consumer rights and you will report them to the Office of Fair Trading.
Never Be Intimidated
If you feel you have a valid grievance then in the first instance always complain to the company that you either have the agreement with or use as a service. If they do not acknowledge and rectify the problem, then that is the time to take the matter to the next level. Never be intimidated or fobbed off if you think your complaint is valid and you have been treated unfairly. Consumer rights are there for your protection, and if companies are allowed to treat customers unfairly they will continue to do so.
The Citizens Advice Bureau
If you feel that you do not have the confidence to take your complaints straight to lenders or companies then you should contact your local Citizens Advice Bureau. The Citizens Advice Bureau has trained staff who can contact companies for you and give you information on all of your consumer rights. You can contact them online, at their offices, or by telephone.
Consumer rights are there for your protection and should always be used if you have a valid grievance or complaint. Never be put off by the thought of complaining as it is the only way you can make a difference and stop certain companies taking advantage of the consumer.
You might also like...