Applying for an Administration Order as a Solution to Debt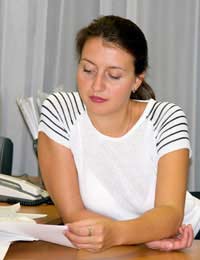 If you have a multiple credit debts and are finding the payments difficult to handle then it is possible to apply for an administration order. An administration order is basically a court order that allows you to make one payment a month that covers all of your debts. This one payment will then be divided between all of your creditors.
Who Can Apply?
Anyone who has at least two debts totalling less than £5000 can apply to the court for an administration order. You also need to have had at least one High Court or county court judgement against you before you can apply. You must apply to your county court for an application form on which you will be required to place information on all of your debts. You will need to pay a fee to the court of around 10% of your overall debts; this will be figured in as part of your payment plan.
Although an administration order is designed for credit debts you will be required to list all of your debts such as mortgage or council tax arrears. This may take your total to over £5000 and you should explain on the form that separate arrangements are being made for these priority debts.
Advantages of an Administration Order
There are a few advantages to be had by taking out an administration order. These will include:
No more letters, visits or phone calls from debt collectors
The courts deal with your debts on your behalf
Interest on your debts will be eliminated
Will save you the time of making payments on multiple debts
The Administration Form
As well as listing all of your debts on your form you will also need to write down details of the credit companies to enable the court to get in touch with them. Other required details will be employment, income and a personal budget sheet. You must also state on the form what you consider to be a realistic payment plan, one that you can afford to pay.
You will then need to take this form to the court where you will be asked to sign it before a court officer. You should also take any letters or statements as proof that the information you have stated is true. Also take with you a copy of any High Court or county court judgements you have against you.
Composition Order
A composition order can be granted where you will only pay a percentage of your debts over a fixed time period, usually three years. This order will usually be granted if the amount you are repaying is so small the repayment schedule could continue for many years. The court will decide if you are applicable for a composition order.
The Administration Order Decision
The next step will be contact by the court to your creditors. Your creditors will have 16 days to inform the court of any objections they have to the order. Objection reasons could be that they dispute the amount owed or they think the amount you are offering to pay is unreasonable. Creditors may ask to be left out of the order and separate repayments may need to be made.
If there are no objections and the amount you have agreed to pay is accepted then the order will be granted. So long as you make the requested repayments then no further action will be taken by creditors against you. If there are any problems with the order then a court hearing date will be set and you will have a chance to meet with creditors who objected and state your case. If the problems can be resolved at the hearing then the administration order can be granted.
Reasons for Refusal
There may be certain situations where a court may refuse to grant the administration order. Refusal may happen if you have lack of any funds to make repayments. But you should be allowed a chance to state your case either by a court hearing or by letter. There are no set in stone rules when it comes to administration order decisions and the outcome will be different from court to court.
Keeping to the Repayment Schedule
If you do not keep to the repayment schedule then the order can cancelled and creditors will once again be able to pursue you. You can ask the court to reduce payments if you are having difficulty but the decision will be entirely up to the court.
Once you have finished your administration order repayments you will be issued with a Certificate of Satisfaction. This certificate will cost you a small fee and it should be recorded on any credit reference agency files. None of your creditors can take any further action against you once this certificate has been issued.
You might also like...