The Best Ways to Maximise Your Income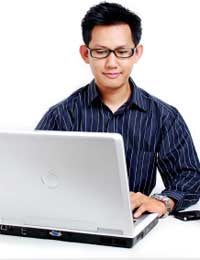 Maximising your income means assessing all of the ways you can increase money coming into your home. This doesn't necessarily mean taking on extra work, although doing so won't hurt, but looking at all of your assets, and looking at ways you can minimise outgoings. The end result should be a healthier bank balance and less financial stress.
Property and Income
One of the major money earners a person can have is their home. If you own your own home then it should be an appreciating asset. This means the value of the house should increase over time while mortgage payments decrease. If you have owned your home for a number of years, and in some cases this could mean as little as five years, then you may have equity available on your home.
This does not mean you should rush out and sell your home; it simply means that you have a valuable asset that can be used if needed. You will be able to borrow money against this equity if needed, and it may mean that you can apply for very low interest credit using your home as security.
Maximising your Home's Value
If you have an empty room to spare in the home that you own you are basically sitting on a money earner. Renting out a room may not be suitable to everyone but it can bring in a large amount of money each year. Depending on the area you live in, near universities or in city centres are best, you can almost cover the cost of your mortgage payments by simply renting out a room.
If you are considering this option then check with your mortgage lender or landlord and see if permission is needed. Also remember that any income may have a bearing on any benefits you receive.
Downsizing to Maximise Income
Another option to consider would be selling your home and then downsizing to a smaller house or flat. This would work if you have enough equity on your home to make it worthwhile and if your home has now become too big; if family members have moved out. Always remember that your home is an appreciating asset, and records show that rising property values show no sign of a recession at the moment.
Minimising Expenses
A very important way to maximise your income is to minimise your expenses. A budget planner will help you asses exactly where your stand with expenditure and incomings. Look at ways you can cut costs around the home and in daily life. It may seem like a small step, but switching energy suppliers can save you hundreds of pounds each year.
Saving energy by taking showers instead of baths can save you 10% on your energy bill each year. Applying this type of financial thinking across the board with your spending habits and you show a positive to your monthly bank balance.
Credit and Store Cards
Minimising your expenses also means cutting down on interest payments. Interest payments on loans, credit cards, mail order catalogues, and especially store cards will eat into your monthly incomings. It is far better to clear these credit cards with savings than to keep paying the interest every month. Pay by cash or debit and you will be able to keep a better eye on your bank balance.
Working Extra Hours
If you are struggling with debts then consider taking a part-time job or working overtime specifically to pay off these debts. It may be a struggle at first to work extra hours but you will be bringing in extra income, reducing your outgoing debt, and you can stop once your debts have been cleared.
Benefits
Many people do not claim for all of the benefits they are entitled to. Not claiming benefits such as child tax credits can leave you hundreds out pounds out of pocket. Always check with your local government office to make sure you are receiving your full entitlements.
Investing in your Future
Making your money work for you is an excellent way of maximising your income. Instead of leaving any extra money languishing in low interest savings accounts, shop around and see what sort of investment deals you can make.
These need not be high risk ventures but can include high interest savings accounts, ISAs, and personal pension plans. Each will have their own benefits and drawbacks but they will usually pay a better dividend the longer you leave your money invested. Historically, stocks and shares investments have always yielded better dividends than savings accounts. Always take solid financial advice before investing any of your savings.
If you can get into the habit of seriously thinking of becoming debt free and the advantages this will bring, then you should be on your way to maximising your income. Becoming debt free means the money you earn stays with you and is will not be lining anyone else's pockets.
You might also like...