Debt Solutions Available in Scotland Only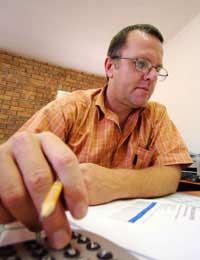 There are some debt solutions on the market that are available to residents in Scotland only. Trust Deeds and Sequestration are two debt solutions available in Scotland only.
Scottish Debt Solutions and their Equivalents
Certain debt solutions are available in Scotland only. In most cases these debt solutions will be the equivalent of debt solutions available in England, Ireland and Wales. It may be the case that the Scottish debt solutions have one or two differences from their equivalents. For example, a protected trust debt is a debt solution available in Scotland only and the English equivalent is an Individual Voluntary Arrangement (IVA). The main difference between the two debt solutions is the time scale available within the solution's stipulations.
What is a Protected Trust Deed?
A protected trust deed (PTD) is a Scottish only debt solution. A PTD is basically an agreement between the debtor and the creditors. A debtor who signs a protected trust deed is claiming that he or she can no longer afford to repay their debts. Creditors will be paid back a percentage of the credit they have supplied. The percentage will be dependant on how much the debtor can actually afford. A protected trust deed will usually last for three years; after this period all debts remaining will be written off.
Sequestration, the Scottish Bankruptcy Equivalent
Sequestration is the legal term used in Scotland for bankruptcy. This debt solution can be undertaken by the actual debtor, known as self sequestration. Self sequestration can be undertaken if the debtor owes more than £1500 and has an earnings arrestment, charge for payment or a statutory demand against them. A trustee will be used to take charge of the debtor's assets and lenders will no longer be able to pursue the debtor. Sequestration usually comes with a one to three year time length.
Debt Arrangement Scheme (Scotland only)
The debt arrangement scheme (DAS) was introduced by the Scottish Government to help those with mortgage arrears. This scheme basically permits those with debts to repay debts over a longer period in affordable payments. Debtors with mortgage arrears can apply for a DAS but only if they can stick to their future mortgage payments. The arrears will be taken into account during the repayment analysis. Debtors must have two or more debts to be applicable for the scheme and only one payment will be made, which will be split between creditors.
How Much Will Debt Solutions Cost to Set Up?
The cost of setting up a debt solution will depend on who is involved in the actual arrangement. Some solutions such as the Debt Arrangement Scheme can only be set up by a money advisor who may charge for the set up process. Other debt solutions will come under the remit of a trustee and there may be certain applicable fees during the initial set up process. The first point of call for anyone considering a debt solution should be to seek advice from the Citizen's Advice, National Debtline or the Consumer Credit Counselling service. These debt help organisations will not charge a fee for help and advice on the appropriate debt solution.
Other Debts Solutions Available in Scotland
Aside from debt solutions only available in Scotland there are a number of other solutions that can be considered. These can include debt management plans, self debt arrangements with creditors and debt consolidation. All of these debt solutions will come with certain stipulations and requirements and some will be dependant on the type and amount of debt. Seeking advice from a national debt help organisation will be the best way to find out which solution is the right choice. Debtors should never pay money upfront for advice on the debt solutions available.
Debt help organisations offering debt solutions will have their own branches giving advice for Scottish residents only. Information on the debt solutions only available in Scotland can be found on their websites. Debt help organisations such as the Citizens Advice have local offices in most cities and towns. Anyone who is having debt problems should take the first step and visit their local Citizens Advice office that has trained employees ready to listen and help.
You might also like...