Smart Borrowing With Credit Unions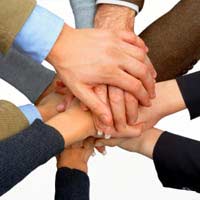 Credit unions can work out the smarter option when it comes to borrowing and saving money. One of the major plus points of a credit union is that it is actually owned and operated by the union members meaning there are no shareholders taking a slice of the profits.
Who Owns the Credit Unions?
Credit unions are run by the members for the members. They are usually formed around a common link. This can be a community or workplace or even within a trade union. As long as a potential member has this bond then they should be accepted into the credit union. There are no shareholders; the members of the credit union are effectively the owners.
Are Credit Unions the Same as Banks?
In some respects credit unions offer many of the same services as banks. Members can open savings accounts and borrow money. Some of the larger credit unions will offer mortgages, Individual Savings Accounts (ISAs) and current accounts. However, credit unions are 'not for profit' organisations, any excess money is used to offer better services or given as rewards to members.
Why Would I Join a Credit Union Rather Than a Bank?
If, for certain reasons, a person is having difficulty opening a bank account then a credit union will usually be able to help. Credit unions are also a lot more flexible when it comes to savings and borrowings. They will allow members to borrow smaller amounts of money than banks are usually willing to lend. Loan repayments will usually be worked out by how much the borrower can afford to pay.
How High is the Interest on a Loan From a Credit Union?
Credit unions are bound to charging no more that 2% per month on a reducing balance. However, if a borrower wishes to pay back the loan early there will not be any penalty on doing so. A loan of £100 over a 12 year repayment schedule will work out at £2 per month interest. Compared to doorstep lenders and the high interest lenders this is a much better deal. Many credit unions will also offer free life insurance with their loan plans.
Is the Interest Rate the Same at all Credit Unions?
Although credit unions cannot charge more that 2% on a reducing balance many do charge lower interest rates. Some credit unions may have lower rates than high street banks. This will usually depend on how much profit the credit union has made throughout the year. This profit can then be passed onto members in the form of lower interest rates on loans.
Can I Become a Member and Immediately Obtain a Loan?
Each credit union will have its own terms and conditions when it comes to borrowing. Many members will need to prove that they can actually build up some savings with the union before they can borrow. But this is not the case with all credit unions, and many will simply need proof that the loan can be repaid. There are certain credit unions that will lend money as soon as a member is accepted.
Will Credit Unions Lend to Borrowers With Bad Credit Records?
People who have trouble borrowing from high street banks may find credit unions more flexible. The main borrowing rule will be whether or not the loan can be repaid by a member. This is particularly good news when it comes to borrowing at financially tight times of the year such as Christmas. It is much smarter to apply for a loan from a credit union than applying to doorstep lenders who will charge exorbitant interest fees on small loans.
How Much Interest Can be Made on Savings?
Interest on savings is paid to members in the form of dividends. The interest can be as much as 8% per year on the money that has been saved. The interest rate will be the same for every member and is usually paid once a year. However, the interest paid will also depend on how much profit a credit union makes. No profit will mean no dividends.
How Do I Know My Money is Safe With a Credit Union?
Credit unions are regulated by Financial Services Authority (FSA). A potential credit union must meet the FSA's regulatory standards before they are allowed to open. If a credit union does goes bust then compensation can be applied for from The Financial Services Compensation Scheme (FSCS). A maximum amount of £50,000 is available to each member if the credit union goes bust.
You might also like...