Priority Debt Management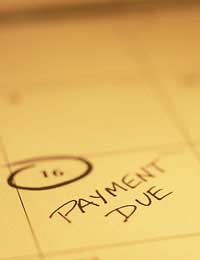 Breaking down debts into an order of importance is not usually considered by people who find themselves with numerous debts to pay. Each debt may seem just as important as the other, but priority debt management is a way of making sure the most important debts are paid first. Priority debts mean debts that can have serious consequences on your life if they are not paid.
Priority Debts
Priority debts are debts that must be paid above all other debts. These are vital payments that ensure that you keep a roof over your head and heat in your home. This is not to say that other debts you have are less important, but the consequences of not paying off lesser debts such as credit cards will be lenient compared to non payment of priority debts.
Types of Priority Debts
Priority debts are basically payments to companies and energy suppliers that you cannot afford to let slide. Debts that should take greater priority and must be paid first include:
Mortgage payments
Rent payments
Council tax
Energy suppliers such as gas and electricity
Secured loans
Any court fines
Child support
Essential hire purchase goods
Consequences of Non Payment
The consequences of not paying these debts can include bailiffs calling at your home to repossess goods, repossession of your property, and your energy supply being cut off. In some cases it could even mean imprisonment for failure to pay debts such as court fines or council tax. Prison sentences for non payments are very rare and unlikely to happen, they will usually only occur as a last resort or where the debtor is a repeat offender.
Repayment Offers
If you have fallen behind on priority debts then you should contact the companies and work out some form of repayment schedule. Most companies will accept a repayment scheme over a certain length of time; usually in the first instance a 12 month repayment length will be used as a guide.
Any priority debt management plans should be worked out on the basis of how much you can comfortably pay without struggling. There is no point working out an unrealistic payment plan that you will have difficulty sticking to and falling behind with.
Repayments of Priority Debts
You may have been avoiding those council tax reminders and pushing them to one side but it is in your best interest to form a priority debt management plan as soon as possible. You may not be aware that many of these debts such as rent arrears and council tax will accept very low repayments over a length of time; often as little as £2 per week.
Other companies such as banks who hold your mortgage or unsecured loans will, if you are going through genuine hardship, offer to stop payments for a length of time. These payments will need to be made up when you can afford them, or you can put a repayment schedule in place. Repayment schemes to priority companies are common and most companies have a department that will deal specifically with this type of problem.
Insurance Policies
Always make sure to check out any insurance polices when forming a priority debt management plan. You may not realise that you have some form of payment protection included that will cover repayments if you are ill or have been made redundant. If you do have payment protection make sure that you claim for it; you will no doubt have paid a lot of money towards it and it is a fact that only one in five people ever claim on their insurance.
Financial Advice
If you are having difficulty with important debts and feel that you need some advice then there are debt counsellors who will offer information. They will be able to contact creditors for you and work out suitable repayment schedules that will fit in with your budget. Do not consider taking out more debt in the form of loans or credit cards to pay for your existing debts; this will only do more harm in the long run.
A priority debt management plan should be reviewed each month. It should also fit in with a financial budgeting plan as a way of assessing your incomings and expenditure. It is always better to contact your creditors first before they start any form of debt recovery process.
You might also like...
Thanks for sharing a informative article. It is really helpful to me.The information that you have shared on debt management is really useful. so here You can avail thatAt SwiftDebtAssist, we understand how stressful your life must be when you have too many debts, especially if they are unaffordable. And so, we provide services where you can apply to avail services that can help you get out of debt in an easy and suitable way.
jhon
- 30-May-19 @ 7:58 AM