How to Kick Your Overspending Habit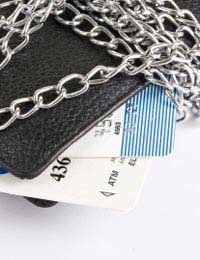 Overspending can be a bad habit that can easily lead to huge debts. There are a number of reasons why people overspend and there are also a number of ways to kick an overspending habit.
Why People Overspend
Overspending can be a necessity for those on a low income while for others the 'feel good' shopping factor is one of the psychological triggers. Spending more than is earned is not uncommon in the UK and is one of the reasons for the growing personal debt problem. The ease in which lenders have been providing loans and credit cards in the past has left those who cannot control their spending with massive debts. Ironically, overspending to the point of maxing out credit cards will be one of the quickest ways to end this habit. But for those who are aware that their overspending is becoming a problem there are solutions to help kick the habit.
Look Out for Spending Triggers
There are certain psychological triggers that can result in people reaching for the credit cards and overspending. Shopping has an inbuilt 'feel good' factor for many consumers. They will often buy goods that they do not actually need simply because the act of spending makes them feel better. Issues such as a bad day at the office, feeling sad and money problems can actually trigger a shopping spree. The feel good factor will be momentary, perhaps for a few hours but will not actually provide a solution to the underlying problem. Recognising these triggers and avoiding shopping when they occur can be one way to stop the debts building up.
Avoid Places where Spending will Occur
Consumers love to aimlessly wander department stores to simply pass some time. But for many people, window shopping is never an option, especially when they have a credit card on hand. Anyone who has difficulty in keeping the plastic in their pocket should avoid places where spending will be hard to resist. Department stores have many manipulative ploys aimed at parting money from customers. Consumers may think they are bagging a bargain during the sales but in most cases they will simply end up spending for the sake of a bargain.
Keep Credit Cards at Home or Set a Shopping Budget
Consumers who have trouble with overspending should set a budget before undertaking any shopping trip. Write down a list of exactly the goods that are required and do not deviate from the list. This means no impulse buys of unnecessary products. Use cash or debit cards instead of credit cards. If possible avoid taking credit cards to shops altogether; it is very easy to spend on credit cards and the interest will simply add to the price. Never fall for opening store card accounts when asked by the sales assistant, even if they do come with special introductory offers.
Pay All Debts Immediately from a Salary
Many people spend money before they have paid off their monthly debts. They simply see money in their bank accounts each month and the brain switches to the 'spend it while it's there' mode. This is basically avoidance of financial responsibilities and will only substantially increase debts and interest payments. If possible, set all debt repayments to leave bank accounts the day after a salary goes into an account. This will help to curb overspending and will also avoid any fees for missed or late credit repayments.
Easy Ways to Kick the Overspending Habit
There are some points to remember that can help consumers to curb their overspending, these will include:
Spending on credit may be easy but the debt will have to be repaid at some point; this is not free money
Spending on credit is similar to asking for a loan on every purchase, and this loan will come with interest
Using credit cards for purchases means that every item will be more expensive than advertised in the stores
Would the item still look like a good deal if the true value with added credit card interest was on the price sticker?
Overspending can lead to serious debts and this can mean dealing with angry creditors and debt collectors in the future
An inability to control spending can mean unmanageable debts; a bad credit rating exists for six years on a credit record
Spending outside of one's means is not uncommon in the UK. It is one of the reasons that the Citizen's Advice agency deals with thousands of people every week who have unmanageable debts. One spending spree may seem harmless but constant overspending can lead to debts, bad credit records and the inability to obtain credit in the future. Always pay by cash or debit card and keep in mind that credit cards are not a free spending facility.
You might also like...