The Consumer Credit Act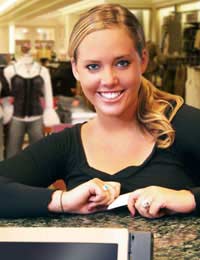 There is nothing worse to break customer's confidence in a business than being ripped off or treated unfairly by disreputable businesses. The Consumer Credit Act was set up in 1974 with the main aim of preventing unfair credit practices towards the consumer. The act was then updated in 2006 in order to enhance consumer rights and improve the way consumer credit businesses are regulated.
The 1974 Consumer Credit Act
One of the main aims of the 1974 Consumer Credit Act was to regulate agreements on consumer credit and hire on amounts up to £25,000. This protection is aimed at agreements between traders and individual consumers, sole traders and some associations.
There are a number of factors that the Consumer Credit Act deals with. Issues include credit advertising, guidelines for the rate companies can charge in annual percentage rates (APR), rules regarding credit agreements, early settlements and credit defaults. Traders who make regulated agreements must also obtain licences from the Office of Fair Trading. Certain credit brokers, financial advisors and other credit businesses must also obtain licences.
The 2006 Consumer Credit Act
When the Financial Ombudsman was introduced it brought even more rights for the consumer. The 2006 reform eliminated the £25,000 limit and extending more consumer credit protection. For businesses it meant that licence fees were set to rise and for consumers it meant added protection with a fairer and more competitive credit market. If a consumer has a complaint it costs nothing to bring the dispute to the attention of the Financial Ombudsman and have the matter investigated.
Extortionate Credit Agreements
Lenders who are licensed to offer credit do have to abide by the credit act's guidelines on APR, but the APR does vary between providers. If you shop around before signing any contracts you can find much better rates of interest. For example some credit cards can offer a relatively low APR of around 10% and some can offer an APR of around 30%. Consumers should consider 30% a very high APR but there are higher rates on the marketplace.
High Street Lending
There are well known high street lenders many people view as legal loan sharks, and yet under the rules of the Consumer Credit Act they are legal. One well know lender that targets people that cannot receive credit anywhere else actually has an APR of 177%, this is 172% above the Bank of England base rate. So why does this type of lending fall within the Consumer Credit Act's idea of fair trading?
The Office of Fair Trading states that this type of lending does not indicate an excessive cost. But the highest APR rates that apply to people who cannot obtain credit anywhere else do seem to be unfair. However, the argument has been brought up that if companies such as these did not exist, then for some people, the choice would be high APR companies or loan sharks. In other words better the loan shark you have consumer rights with.
More Power to the Consumer
With financial bodies such as the Financial Ombudsman, the Office of Fair Trading and the Consumer Credit Act set in place, it would seem that the consumer does have a wide range of places to complain to if things do go wrong. Consumers now have a lot more power regarding their rights to a fair deal and financial help. However, it should be remembered that the Consumer Credit Act is unbiased and is there to help businesses as well as consumers.
If you have taken a complaint to the Financial Ombudsman it should be thoroughly investigated, which may mean a long wait before a decision is made. In terms of taking a faulty shirt back to your local shop and asking for a refund, consumers usually know their rights fully. But in terms of applying for bank charge refunds it will not be that simple. This is why knowing your consumer rights is one of the most important assets you can have when fighting disreputable companies or unfair practices.
The Consumer Credit Act was brought into force to protect the consumer and make credit trading fairer. But it is also up to the consumer to be aware of their rights and to choose the best credit deal available. Always shop around to find the best credit deal that you can, and always read the small print before signing any credit agreement.
You might also like...