Are Debt Consolidation Loans Right For You?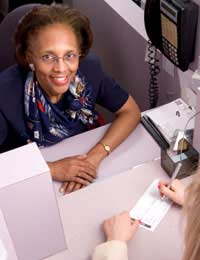 If you find that your debts are spiralling out of control and you are paying interest on numerous credit cards and loans then a debt consolidation loan may be the answer. Debt consolidation loans are a way of placing all of your debts into one monthly payment, and there are specialist debt consolidation companies who will arrange this service for you.
Making the Right Decision
Choosing to take out a debt consolidation loan should be seen as a means to becoming debt free, although many people actually use it a way to continue spending. A large percentage of people who take out consolidation loans have paid their existing debts but then accumulated more debt. People who use consolidation loans in this way often find themselves in far greater debt than they did before taking out the consolidation loan.
If you are considering taking out a consolidation loan then you should look at how tempted you will be to continue using the now cleared credit cards. The point of consolidation is to lower your monthly debt expenditure by making only one manageable payment with a lower interest rate. If you do not think you will be able to avoid the temptation of more debt then you should consider other options.
How Debt Consolidation Loans Work
The basic principle behind debt consolidation loans is to receive a loan that will cover all your existing debts. You should then pay off all of your debts and only have the one consolidation loan to repay. By taking out this type of loan you should be able to drastically cut your interest payments to all of your other creditors. The interest rate on the consolidation loan should be lower than you have previously been paying and the loan should be for a fixed term. The fixed term means that you should know exactly when the loan will be paid off.
Debt Consolidation Companies
If you have chosen to go through a specialist debt consolidation loan company then you will be charged a fee for this service. Consolidation companies will contact all of your creditors for you and negotiate reduced interest rates in order that your debts are paid sooner. Another option available is for the company to pay off your existing creditors, usually at a reduced interest rate; you will then pay the consolidation company one monthly payment.
Making sure that you choose the right consolidation company is vital. Shop around and receive the best interest rates that you can. Make sure that you go through a thorough financial plan with the consolidation company, ensuring that you know exactly how much the total cost of the loan will be and the length of repayment.
Debt Consolidation Loan Options
You do not need to go through consolidation companies to take out a consolidation loan. Banks may offer consolidation loans, although this may not be an option if you are having difficulty paying existing debts and have no security. Releasing equity from property you own to pay existing debts is another option. If you can, always avoid unscrupulous lenders who offer consolidation loans at very high interest rates; these will leave you in a worse position than you previously to taking their loan.
When to take a Debt Consolidation Loan?
The decision to take out a debt consolidation loan should not be taken lightly, and for some it is a last resort. If it has come to the point where debts are becoming unmanageable and the interest alone is taking a large proportion of your salary or incomings then it may time to seek financial help.
If you are seriously considering a consolidation loan then you must be prepared to make serious commitment to becoming debt free. This should not be seen as a quick fix to debt but as a long term plan that will require financial willpower and more than likely a change to your usual spending habits. Always make sure that you receive expert financial advice before signing any loan contract, and above all make sure that you can afford the monthly repayments.
You might also like...