Avoid Debt Clearing Scams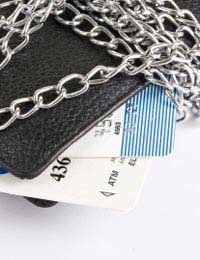 People who are heavily in debt may see debt clearing companies as a good option. Unfortunately, a large percentage of companies offering debt clearing solutions are making promises that they can't make good on.
Unrealistic Claims Made By Debt Clearing Companies
There are many companies on the market making claims that they can either wipe out a person's debt or repair their credit records. For people who are heavily in debt and can see no way out debt clearing companies suddenly look like the only option. In reality, a lot of these companies will do little more than take a hefty upfront fee from the customer and give little help in return. Desperate debtors should not forget that most debt clearing companies will not actually do anything that the debtors themselves cannot do.
Cold Calling and Debt Clearing Scams
There are a few signs that should be a tip off to a debt clearing scam. Firstly, was the debt clearing company advertisement sent by post and addressed to the 'householder' without the householder's actual name? This means the debt clearing company is drumming up business through cold calling. Secondly, does the advertisement make claims such as 'your credit details may be incorrect'? If the unsolicited advert has been pushed through a letterbox the company have no way of knowing whether or not a person's credit details are correct or incorrect.
Misleading Statements from Debt Clearing Companies
Debt clearing companies have a habit of using misleading information to entice the debtor to use their services. One ploy is to state incorrect facts and figures. Statements such as '£20 billion in UK personal credit card debt is covered by unenforceable credit agreements'. In reality these figures and statements are plucked out of thin air as there is no actual firm figure on this sort of claim; no one actually knows. This sort of misleading information actually breaks Ministry of Justice (MOJ) rules on exaggerated claims in advertisements. The MOJ is the government department that regulates the debt industry.
Avoid Debt Solutions That Require an Upfront Fee
One of the big tip-offs that a debt clearing solution may be a scam is the request for an upfront fee. This fee will not usually be a small amount and can be quite a few hundred pounds. Legitimate debt help companies will not charge the debtor for help or advice. Legitimate debt companies will usually make their money from creditors when coming to an agreement, not from the debtor.
Debt clearing companies who request money upfront should be avoided. Agencies such as The Citizens Advice will not charge even when contacting creditors to come to an arrangement on behalf of the debtor.
Don't Fall For Credit Repairing Scams
One of the popular debt clearing scam claims is credit record repairing. Companies will claim that they can change a bad credit record into a good one. In fact all the debt clearing company will do is contact a credit reference agency and challenge the facts on a debtor's credit record. Once this proves unsuccessful they will simply send the debtor a copy of their credit record. The result is no change to the credit record but a fee taken from the debtor.
Spotting the Signs of Debt Clearing Scams
Avoid falling into the debt clearing scam trap by spotting the scams upfront. These scams will simply waste time and money. Signs to look out for include:
Advertisements sent through the post or via the internet
Exaggerated statements made by the company
Look at the small print. Do they require an upfront fee?
Companies that charge upfront fees are likely to be scams
Claims that credit records can be repaired or debts wiped out
Does the company representative listen to the debtor's problems or are they more interested in obtaining the fee?
Remember, if it looks to good to be true it usually will be
There is really nothing that a debt clearing company can do that a debtor cannot do themselves. Debtors can contact credit reference agencies themselves if details look incorrect, without having to pay a large fee. Debt clearing scams have already left many desperate debtors out of pocket and added misery to financial hardship. At best the scams will simply be a waste of time, at worst they will be a waste of money.
You might also like...