Avoiding The Debt Insurance Scam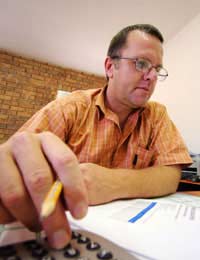 If you are taking out a loan, credit cards, mortgages, using finance to buy a car, or simply applying for a store credit card, there will usually be box that you tick for Payment Protection Insurance (PPI). PPI has been under a government investigation into claims that lenders are pushing these policies when they are unneeded, and more than one financial body has called for this debt insurance scam to be more closely regulated.
Payment Protection Insurance
When used correctly PPI will cover repayments on loans or credit cards if the holder falls ill, is unable to work or has an accident. These repayments are meant to continue for around a year or until the debtor is able to begin repaying them again, and for this a large monthly premium is paid to the lender.
However, many people will never use this policy and there are many exclusions in the small print, such as self-employment. These exclusions are not always discussed when the policy is taken out, which leaves the policy holder with peace of mind even though they actually have no insurance cover.
To Insure or not to Insure
Many borrowers are unaware that PPI is a completely voluntary purchase and they are under no obligation to buy these policies. But the attitude of creditors when offering loans or credit is that unless they take the policy the offer of credit will be refused. In some cases the PPI policies are simply added on without the customer's knowledge; the term used for this is assumptive selling.
Many other people take these over priced insurance policies simply because they think they may not be able to obtain the credit they need. For some people these insurance policies will no doubt be useful, but when considering insurance on your credit it is a wise move to shop around and look for the best deal.
Profits from PPI
The mis-selling and mark-ups from the PPI policies are huge, so big that the Office of Fair Trading has an ongoing investigation in place. At present there is an estimated 28 million PPI policies in place in the UK, and the income from the sales of PPI is worth around £6 billion, with around seven million policies sold each year.
The trouble is that the premiums paid for the policies are massively overpriced compared to the amount that can be repaid, if any claims are even made. Borrowers pay an estimated six times the amount of coverage they actually need so the value for money on these policies is abysmal. Only £1 billion is estimated to be repaid to customers in claims a year while £6 billion is made on sales; that leaves £5 billion in profits.
PPI Point of Sale
PPI policies are sold at point of sale, meaning they are sold at the same place that you are taking on the credit, loans or mortgages. Many customers are unaware that they can either shop around or simply not buy a policy at all. This is not just occurring with small lenders but with some of the biggest banking names around. The debt insurance scam is a huge profit making business and even though a government investigation is continuing, it does not look like this profit making scam will stop anytime soon.
If you are considering taking out PPI then consider both the amount you will be paying over the lifetime of the loan and your chances of using the policy. Also look at the interest rates applied to the PPI and shop around to see if you can get a better deal. The money from this debt insurance scam is going straight into the lender's pockets, and until the government investigation is over, it would be a wise move to question any PPI offered.
You might also like...