How to Avoid Getting into Debt on Your Car Loan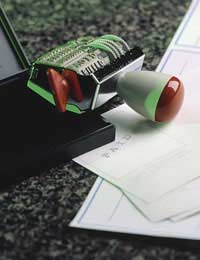 Apart from mortgages, car debts are usually one of the main areas of household debt. There are a number of ways to purchase a car and each will bring its own considerations. New cars loose depreciate in value as soon as they leave the salesroom, so cannot really be seen as a financial asset. As such, how you pay for your car and the interest rates are large issues when considering your budget and debts.
Buying a Car
There are a number of ways to arrange finance on the purchase of a car, from bank loans to finance companies. But when paying for a car you should be sure that you can afford the repayments in the first place and also consider the repayment schedule and interest rates.
Interest Rates
When you are buying a car look for the best interest rates that you can. If you can, always arrange for an unsecured loan through your own bank rather than through a car financing loan. The interest rates through your own bank should be lower than the car finance rates, and the car will not be the property of the car finance company while you are repaying the instalments. Always shop around online and ask for a quote, you may find better deals online than at your local bank.
High Interest Lenders
It is a sad but true fact that some lenders will usually apply the highest interest rates to those that can least afford it. There have been many stories in the media regarding well advertised car finance companies that offer car loans regardless of your circumstances. If you can, avoid these companies; the interest will be extortionate and you may find yourself tied in to repayment schedules that last long after you have sold your car.
These companies may also request security on their finance deals including using some of the equity on your home. You can find yourself paying instalments for years but seeing no decrease in the initial loan due to the high interest rates, which will rise higher if you default on a few payments. Their have been many cases of car repossessions that still leave the borrower paying off the car loan.
Car Financing Options
Trying to minimise your car debts may come down to the method you use to purchase your car. The best finance may be the unsecured loan from a bank or building society. But if this is not an option open to you then there are other options with their own financial considerations.
Car Hire Purchase
This option is available on new or nearly new cars. With car hire purchase you pay a deposit and then a fixed amount for a set amount of months, and then you own the car. Car hire purchase is straightforward and usually easy to arrange but the car will still be the property of the lender until the purchase agreement ends.
You cannot sell the car before the end of the agreement unless the lender permits you to do so. If you fall behind on payments the lender can repossess the car, sell it cheaply, and then sue you for the remainder of the agreement.
Personal Contract Purchase
With a personal contract purchase you will pay an initial 20% deposit and then fixed repayments usually for three years. At the end of the repayment schedule you will then pay a final payment known as a Guaranteed Minimum Future Value, this will be agreed at the start of the payment plan. When repayments have been made you can either keep the car by paying the GMFV, trade it in for another car or simply hand the car back and not pay the GMFV.
Once again the car will belong to the finance company until the repayments have been made, and it may be difficult to sell before this time is up. There may also be yearly mileage limits that you will be charged for if you exceed. PCP is more expensive in the long run than unsecured loans and you may have to pay a penalty if you end the contract early.
Car Finance Payments
When you are buying a car there will be a number of issues that determine how much your monthly payments will be and the final total. These will include:
Interest rates
How many years you intend to make repayments over
Whether or not you are paying a deposit on the car
Your credit score determining your interest rate
Penalties for any early repayment of total finance
Cars are not cheap to buy, run or maintain. Buying a second hand car may make financial sense but repairs and upkeep may add to your car debts and detract from the initial saving. Before any car purchase, always weigh up the pros and cons until you feel you have come to the right decision.
You might also like...