The Increasing Student Debt Problem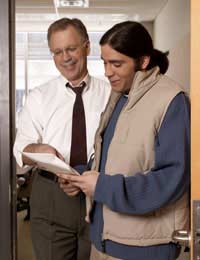 For many young people student life will be the first time that they have had to look after their own finances, and as such it is very important that they do not give in to easy financial options. The debts that students accumulate over the five years of student life, or even longer, may stay with them through a large percentage of their adult life.
The Student Debt Problem
With rising costs of accommodation, university fees and the general cost of living, most students are finding themselves graduating with around £15,000 worth of debt. Pay for graduates is rising fast enough to keep up with this debt but depending on the type of loans and overdrafts taken by students, many will not be able to pay off their debt for many years.
Typical Student Debt
Student loans are the most typical type of debt, and were once used as a top-up to student grants. With the abolition of student grants, loans along with part-time employment are the main funds that students exist on. The student loan scheme is the least expensive way for students to borrow money with deferred payments until the student earns £15,000 per year.
Banks and Student Debt
Students make up a very high percentage of bank customers and banks will actively encourage students to take out overdrafts. Banks see the students of today as the high earning customers of tomorrow and have a range of methods to tempt students into using their services. They will offer a range of free gifts and cash incentives in order that students open an account and place their student loans into the accounts.
It is not uncommon for a student to be offered a £1500 interest free overdraft; the interest may be free but students will still have to pay back the £1500. Banks can also demand back their money at any time soon after the student has graduated. Once the student account has been moved into a more mainstream account the interest free overdraft can soon start accruing interest.
Government Help
There are some benefits available to students such as reduced price accommodation through the universities. Students are also exempt from paying council tax and there will usually be reductions in NHS prescriptions.
Student Debt Advisors
The words students and debt are now often synonymous and there is help for students who find themselves in debt and are finding it hard to cope. Student debt advisors can give a range of information and advice and can also give students options when it comes to their finances. They will be able to work out financial budgeting schemes and some universities do offer hardship allowances that may supply one off payments to students who need the help the most.
High Cost of Student Debt
Outstanding student debt in the UK is around £15 billion and seems to be rising each year. But this figure does not take into account other forms of student debt such as personal credit cards, loans from family members and bank overdrafts. Many students will be likely to spend around ten or more years paying off their student loans, and some are looking at a lot longer.
Tuition fees at universities are one reason why a great number of young people are going straight into work and avoiding university. The link between students and debt, and the years spend paying off the debt is a university turn-off for a great number of young people.
At the moment there looks to be no change to students and the debt problems they face. The more financially astute students will cut costs in their lifestyle and take part-time employment as way of minimising their debts. But for a great many, a lack of financial awareness and the chance of ready money through banks and loans will lead to a graduation day with a heft debt to be paid.
You might also like...