The Importance of Making Loan Repayments to Avoid Debt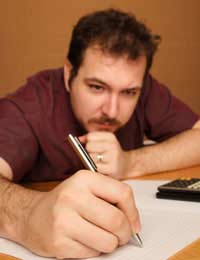 If you have a regular source of income and a good credit record then credit and loan arrangements should not be a problem. Making repayments towards your credit commitments is vital to ensure that you maintain a spotless credit file, and avoid having to pay exorbitant missed payment penalties.
Sticking to Repayments
If you are financially viable to lenders, which means having a clean credit file, then you will want to maintain this status. At times, making repayments can be a strain, and if unexpected financial emergencies occur you may need to miss one to two payments. Although you probably do not see one or two missed payments as a problem, lenders will, and there is reason why they take missed payments seriously.
It only takes one or two missed payments for a record to be lodged on your credit file, this will then be updated according to the number of missed payments. Your credit file has a serious effect on your chances of future borrowing, and lender's use the file in order to make a decision whether you are a good or bad credit risk. If you think you will need to miss a payment, contact your creditors and make them aware that you will make the amount up the following month. By doing this you can avoid any bad records on your credit file.
Interest Due to Missed Payments
Another reason why it is vital not to miss payments is the escalating interest. The interest on missed payments will be added to the next months balance and the figure will simply increase each month. On top of this you will usually be charged a missed payment fee, this will be added to your balance and interest will be charged accordingly. You may not see this as a problem at first but after a few months of missed payments you can end up only paying off the interest and not making a dent in the original balance.
Avoid Minimum Payments
If you can, always pay more than the minimum payment required. You should be aiming to clear balances with the least amount of interest over the shortest period of time. Minimum repayments are designed by credit companies in order to keep you paying the highest amount of interest over the longest period of time; this is how credit companies make their money.
Making higher repayments means that interest on your balance will become lower and you will be paying more to your original balance. If you have many credit cards and loans make sure you pay more than the minimum payments to credit companies that are charging the most interest. If for example you have a zero interest loan then you can safely pay minimum repayments to that account. Lowering your interest payments is vital to ensure that more money stays in your pocket.
Pay By Direct Debit
Set up repayments to your credit and loan commitments by direct debit. By doing this should be able to avoid missing payments and avoid any late or missed payment penalties. These penalties can be as much as £30 and they are simply wasted money that is directed straight to your credit company. Penalty fees are black holes that could have been used towards paying your balance.
Savings Versus Debts
A golden rule if you have savings and high interest debts is to pay off your debts from you savings. This may sound like the opposite of why you took credit in the first place but the money you are paying in credit interest rates will be higher that the interest rates you are making by saving your money. The first step towards becoming debt free, a situation that everyone would like, is get rid of high interest debts.
Make a Financial Plan
Sitting down and making out a financial plan will help you to keep an eye on your spending. Making repayments to high interest debts should be one of the main goals of your financial plan. Researching your credit options should also be a part of your plan.
If you can transfer over high interest debts to zero interest credit cards for a short term then you will avoid the high interest black hole. If you are struggling with debts then take advice from a credit counsellor who will be able to show you all the financial options available for your particular situation.
Making repayments is a vital part of any credit arrangement. Although lenders do not look favourably on customers who continually miss payments they are aware that one or two missed payments and minimum payers are adding to their profits. Make sure you avoid giving any more of your money to lenders than you have to.
You might also like...