Managing and Negotiating Utility Debts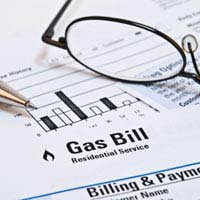 Falling into arrears with utility bills can happen to anyone, even those who regularly use a financial budget. There are ways to negotiate with utility companies that should lead to an acceptable arrears repayment plan.
Dealing with Utility Debts
Gas and electricity bills are classed as priority debts and do come high on the list of debts that must be paid. Utility arrears can build up quickly and the longer they are left the more charges can be added to them. The good news is that most utility companies are sympathetic to those who fall into arrears. But utility companies will only stay sympathetic if an arrears payment plan is arranged and then adhered to. Failure to stick to a repayment plan can lead to the utility services being stopped until full payment of the arrears has been made.
When and How to Contact Utility Companies
Utility companies can either be contacted by telephone or email. Contact should be made if the householder knows they will not be able to pay the most recent bill. Early contact will mean the utility company does not have to pursue the householder or use threats such as disconnection. Utility companies can add extra charges to arrears, usually within a month or two of non payment. The consequence of non payment will be added fees, disconnection of services and debt collectors will be called in to recover the debt.
Negotiating with Utility Companies
The first issue to be addressed should be the amount of money that can be repaid each month to cover the outstanding debt. This can be talked over with a representative from the utility company. The householder should be offered a payment period in which this debt can be broken down and repaid. It's not uncommon for many people to repay their arrears over a 12 month time limit in affordable repayments. Depending on the size of the arrears and the individual's financial circumstances this repayment period can be extended.
Alternatives Ways to Pay Utility Arrears
There are a number of ways to make repayments. Arrears can be repaid through direct debits or standing orders each month. The arrears can also be broken down and added to future utility bills. Another option is to have a pre payment meter fitted instead of paying by the usual quarterly payment method.
Having a pre payment meter fitted means that the arrears will be taken automatically at an agreed figure. Every time money is paid into a meter for future gas or electricity usage an agreed amount will go towards repaying the utility arrears.
Adhering to a Utility Arrears Payment Plan
One of the major factors of an arrears repayment plan is adhering to the agreement. This is a very important issue as adhering to a repayment plan means the arrears will not build up again. Householders who do find difficulty in sticking to a repayment plan should contact the utility company. The agreed repayment figure may need to be adjusted to a more affordable figure. Householders who do have difficulty in budgeting their money should consider the easy to use pre payment meter.
Managing and Budgeting for Utility Bills
Utility services are a priority and most households cannot run without them. There are ways to budget effectively for this type of bill, which can help to make paying these priority debts a little easier. Ways to minimise these debts and make sure payments are not missed can include:
Utility companies can supply monitoring devices that can gauge which devices in the home use the most power
Work out which home devices use the most power and limit their use, this will decrease the utility bills
Certain utility services come with an off peak period when it will be less expensive to use power
Make a habit of turning off all household equipment such as lights, televisions etc when not in use
Paying bills on time by direct debit can mean money off
Shop around utility companies and compare prices; word of mouth is a good way to find cost effective companies
Switch to pre payment meters and there will be no chance of running up arrears
Contact utility companies immediately if arrears are an issue to avoid any further fees being added to bills
Utility arrears can be stressful debts and in most cases there is a viable financial repayment solution. Utility companies do not want to bring in debt collectors and will avoid this option when possible. Householders who are in arrears should not simply bury their head in the sand. Contacting the utility companies immediately is the best solution and their representatives are trained to deal with this type of easily resolved problem.
You might also like...