Using the Internet to Increase Household Income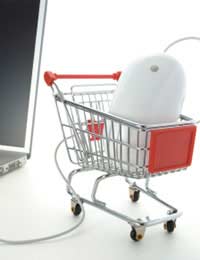 The internet can be a very good source of income if you know the right routes to take. Whether it's obtaining lower energy bills, creating a home business or tele-commuting, there are ways of using the internet to increase household income.
Making Debt Repayments by Increasing Household Income
Increasing household income, even slightly, will help to take the strain from monthly debt repayments. The larger the income increase the more debt can be eliminated quickly. Increasing household income means looking for was to either bring in extra cash or decrease the amount that is presently being spent. Using the internet is one of the best ways to achieve discounts when shopping and increase disposable income. But the internet also has advantages when it comes to increasing income via online jobs.
Internet Businesses and Extra Income
Thousands of people in the UK do use the capabilities of the internet to run home bases businesses. Whether it's selling goods on auction sites or as a virtual storefront for an existing business the internet has many business advantages. Low business overheads are one of the major benefits of running an internet based business. For sole business people there are no employees to pay and no office premises to pay for. The basics of an internet business are a computer, a broadband connection and a good business idea.
Business Competitors on the Internet
One of the hardest parts of starting an internet business is coming up with an original business idea. Selling goods on auction sites such as Ebay is a no risk money spinner but the competition is huge. But many people are making a good extra income in this way and the time and effort involved is minimal. People with skills such as foreign languages or musical skills can easily place an advert on free to use sites and offer tutoring. This does not have to be a full time job and the additional income can be used to make monthly debt repayments.
Tele Commuting and Extra Household Income
Those who have skills to sell gained during employment such as tax experience or Information Technology skills should consider using the internet. Work can either be selling these skills on a one to one basis or through an employer. Another major advantage of the internet is outsourcing. Many employers do advertise for employees from around the world to undertake work online. Websites such as Gumtree or Craigslist are invaluable when it comes to finding online employment.
Start Shopping Online to Save Money
Internet shopping is one of the best ways to decrease the household shopping expenses. Practically everything that can be found in the stores can be found through online sellers. Online stores will be able to give big discounts due to the lower overheads. Many large items can be bought direct from the manufacturers thus cutting out the high street store's percentage. The major supermarkets now have online stores where food can be bought and delivered straight to the door. For consumers prone to impulse buying when shopping this is a great way to buy only what is needed and save money on petrol travelling to the store.
Use Online Services instead of the High Street
Anyone who uses the high street companies can usually find less expensive online options. Still going to the high street DVD rental store? Consider joining an online DVD rental company where prices will be lower. Annual holidays can take a huge chunk out of any household budget but booking directly with the hotels and airline companies can save hundreds of pounds. Using websites such as Late Rooms can bring hotels discounts of up to 75%. Cutting out the high street holiday company's percentage will greatly reduce holiday prices.
Pay Bills Online and Obtain a Discount
All energy suppliers now have online websites where bills can be paid. Not only will energy companies give a discount for paying before a certain time but some do actually give discounts depending on the payment method. Setting up a monthly standing order or direct debit can bring discounts of around 5% off energy bills. Consumers should also consider shopping around and comparing the cost of energy suppliers. This can be done online using energy company comparison sites and seeing if lower prices can be found; if they can, simply switch suppliers.
Researching the many online businesses should bring some inspiration to those who are thinking of starting up some form of online business. But for those who simply wish to decrease the household expenditure this can be achieved by getting online. Extra income or decreased expenditure that brings additional disposable income will be one of the best ways to decrease debts quickly.
You might also like...