What to do if Your Business is in Debt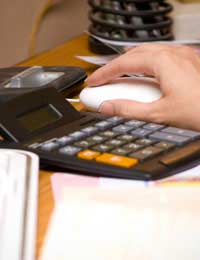 No matter what size of business you have, the debts that can be incurred may be crippling. There are various options open to business owners when it comes to minimising business debts that may not be available to people with personal debt. But there are major considerations when it comes to minimising these debts, including employees. When it comes to dealing with mounting business debts, the choice may be between minimising the debts or closing the business altogether.
Types of Business
Who is liable for business debts will depend on the type of business. For example, a sole business trader with no partners will be completely liable for all of the debts. A business partnership means that all of the business owners will be liable unless one of the partners has left, and then they will only be liable for the debts occurred when they were a partner. Other businesses include franchises, Limited Liability partnerships and co-operatives. Each business will have their own rules regarding who is liable for the business debts.
Seeking Help
Business owners may find it more difficult to seek financial help and advice. This is not because the help is not out there but because business owners may feel a sense of failure if they are having problems. Business owners usually have a lot of responsibilities towards other people and the feeling of letting people down often leaves them waiting until the very last minute before seeking help.
A debt advisor will be able to help a business owner who has financial difficulties and it is important that trust is created between the business owner and debt advisor. The first decision that will be made, once the advisor has gathered all financial information on the business, will be whether the business is viable option or whether it should cease trading altogether.
The Business Plan
The decision whether or not to cease business may be dependant on the outcome of a business plan. The advisor will set out a plan that forecasts the outlook for the business over a period of time; usually one to five years. Included in this plan will be:
The Entire Business Assets
Business Expenditure
Probably Business Income
A specialist business advisor will be able to recommend ways that the business income can be increased. These can focus on marketing, cutting overheads or production costs and widening the range of business goods and the possible diversification of the business.
Other Avenues of Help
Small businesses have many options open to them when it comes to advice and financial help. Business Link and the Skills Council are just two of the offices that will be able to provide help. There are also a number of business loans available that are usually cheaper than loans available to members of the public. A business advisor will be able to tell you whether putting more money into the business will help or not.
Avenues to Increase Income
Finding ways to help with income is important if business debts are mounting. There may be some benefits that can be claimed including tax credits if you have children, housing, and council tax benefit. Receiving these benefits may depend on how high earnings were before you claim. Also make sure that you claim all tax allowances, expenses and tax relief, as a large part of your expenditure may have been payment of tax.
Priority Debts
Business debts that should be seen as a priority will be gas and electricity, and the business premises. Energy bills that are outstanding need to be dealt with quickly as the company that supplies this service can cut off both the commercial property's supply and the home supply if they are under the same name and are provided by the same company.
Outstanding business rates on a leased business property can be collected in much the same way as council tax arrears, and this will mean bailiffs. Note that if a bailiff is called in, the business owner's property can be seized from anywhere, this means from the business property and from the home. Local authorities may decide to write off a large amount of the business rates if they feel there has been severe hardship.
Ceasing Trade
If it does come to the point where the business has to cease trading then an advisor will discuss all of the options. This may include bankruptcy or certain voluntary arrangements. In the end if debts have come to the point where the business is no longer viable then these routes may be the best option.
Business debts are part and parcel of running a business no matter what size. The important issue is to be realistic regarding the debts and the financial viability of the company. If business debts are becoming uncontrollable then seeking financial advice from a reputable specialist is vital to minimise any further debts and liabilities.
You might also like...