Successful Ways to Decrease Household Debts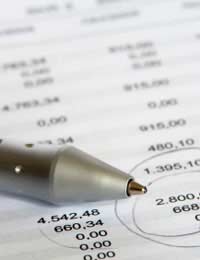 Household debts such as energy, food and service provider bills are unavoidable and generally account for a large slice of the householder's salary. But there are many easy and painless ways to decrease these household debts.
Unavoidable Household Debts
Food and utility payments are all unavoidable household debts. Decreasing these household debts can be achieved by changing spending habits and making improvements in the home. For people in debt it can also mean cutting back on expensive 'brand' goods and looking for the less expensive options. This doesn't mean living like a monk. Identifying where money is going and looking for cost saving alternatives can make all the difference to a monthly budget.
Decrease Household Energy Debts
Decreasing household energy bills can be achieved easily yet many people never bother. Insulating attic space in the home will trap heat within the house. This extra heat will mean that thermostats can then be lowered. Changing a thermostat setting down by only a few degrees will make a difference to the energy bill. Lowering the hot water setting on showers is another way to save on energy bills. Lowering the setting by only 10 degrees will save 25 kilowatt hours per month.
Make Your Home Draught Free
Making your home draught free doesn't mean sealing it air tight. If there are draughts coming in throughout the house this will add to heat loss. Many people will simply switch up their heating settings due to draughty homes. Finding out where the cold air is seeping into the house and blocking the problem areas will save on heating bills. Once the cold air areas have been identified and fixed there will be a significant difference in temperature. Heating thermostats can then be lowered saving on energy bills.
Switch off to Save Money
Throughout the home there are electrical appliances draining electricity and money, even when not in use. Computers and televisions are the common appliances that are left on standby mode overnight . Switching off electrical appliance completely at the end of the night is the smarter money saving option. Not only will this save money in the long run but it is also an environment saver.
Make Use of off Peak Energy Periods
Off peak energy periods are big money savers when it comes to energy bills. Many people already have these implemented and aren't aware of it. Energy rates do vary throughout the day and the less expensive option is to run appliances during the off-peak hours. Use the washing machine, clothes driers and dish washers during the off peak hours, usually during the evening.
Decreasing the Household Food Budget
Weekly or monthly food bills are unavoidable but there are easy ways to decrease spending. Avoiding brand name foods will save a lot of money. Heading to a local market instead of the corner shop will also bring some financial savings. Make lunchtime sandwiches in the home instead of spending a few pounds every day at work. Decreasing the number of take away meals and lowering the amount of restaurant trips per month will also bring large financial savings.
Points to Consider to Decrease Household Debts
Looking for the less expensive option when it comes to household debts is financially smart. Don't just sit back and let companies drain a household budget. Consider these options to decrease monthly bills.
When service provider contracts are ending negotiate with companies or switch
Shop around, especially online, for household purchases to ensure the best price
When it comes to credit cards always check out the lowest APR and consider transferring balances
Avoid brand name clothes, food and medicines; the non brand alternative doesn't mean lower quality
Companies such as home insurance providers are competitive, negotiate with existing providers or switch
Save huge amounts of money by avoiding credit cards and using debit cards or cash instead
Compare energy company prices; it makes sense to get the same service for less money
Make sure to claim for all government benefits such as tax credits and childcare vouchers
Successfully decreasing household debts doesn't take much time or cost money. The extra money saved will soon mount up, and looking out for ways to decrease financial outgoings will soon become second nature. Why pay more than is needed to line other people's pockets from your hard earned wages?
You might also like...