Mail Order Debts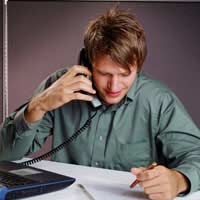 The mail order industry is a huge business in the UK and the most popular form of mail order is home shopping catalogues. With home shopping you can spread the cost of your purchases over a number of months making debts easier to spread out. However mail order debts can accumulate and many people have found themselves in serious debt due to home shopping catalogues.
Home Shopping
Goods that are bought from home shopping catalogues over a period of time are usually interest free. However the goods bought from catalogues are usually more expensive than the same goods bought in stores. Catalogues will add in their own "cut" to cover their costs; in many cases you may not be charged postage but if goods are returned then you may be charged.
Certain catalogues have been known to actually charge the customer simply for sending a catalogue and will also charge for returning and delivering goods. Home shopping catalogues have become even more popular with the advent of online shopping; goods can now be bought with just the click of a button and arrive at the customer's door the next day.
Home Shopping Debts
Today you can get a lot more than just clothes and kitchenware from mail order catalogues. Many offer cash loans, their own credit cards, and high price goods with added interest. Interest on all of these items will usually be higher than can be found elsewhere, and just like store cards with exorbitant APR, this type of mail order debt should be avoided.
Serious Mail Order Debts
One of the problems with mail order debt is the fact that you have little contact with creditor. With contact usually consisting of letters or emails the only time you could have contact with an actual person may be when payments have been missed. Many people have three or four different catalogues with thousands of pounds of credit on each one. This type of debt can accumulate easily if the customer does not keep an eye on their spending. It is very easy to rack up huge amounts of debt, especially at certain times of year such as Christmas.
Mail order companies treat non paying customers in exactly the same manner as banks or credit card companies. They will pursue debts, use debt collection companies, and report bad debts to credit reference agencies. Non payment of these debts can have serious consequences to a customers financial standing and can be the cause of lenders refusing credit in the future.
Paying Mail Order by Direct Debit
You can set up a direct debit with a bank or building society to pay mail order debts. By doing this it will avoid missed payments and any late charges or accumulation of interest. If you are having trouble paying mail order debts then make sure you contact your company and fully explain the situation.
Making Repayments
Unlike secured credit the powers of mail order companies to recoup their money is limited. Depending on the amount of money owed, companies can bring in debt collection agencies, and County Court Judgements can be applied. It is very rare that anyone will go to prison for non payment of mail order debts.
Home shopping catalogues will usually accept some form of repayment plan, or agree to longer repayment terms. It is important to stick to these repayments once you have made an agreement as failure to do so could mean legal action will be taken.
Home shopping is a simple and convenient way to purchase goods and spread repayments. Unfortunately it is also an easy way to build up debts if a careful eye is not kept on spending. If you are looking to become debt free then avoid using home shopping catalogues if you can. Goods can be purchased less expensively in stores and it is once less payment to worry about each month.
You might also like...