Debts Due to Poor Money Management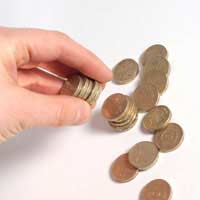 If you are seriously looking at becoming debt free then you consider taking a look at your money management skills. Many people find themselves in debt by making common mistakes when it comes to their bills and credit payments. Poor money management can account for increasing debts and spiralling interest charges, and the first step towards becoming debt free is to be aware of how you manage your money.
What is Money Management?
Money management is a way of assessing how and on what you spend your money. It should include a budgeting plan as a means to tracking your monthly spending and making sure that bills are paid on time. Your money management skills should build over time as you start to realise the importance of increasing your income by decreasing your spending. Your plan should also factor in ways that you can cut expenditure on interest charges by paying credit cards quicker, or at least by paying them as soon as the statement arrives.
Learning Money Management Skills
Most people learn about managing finances when they become employed or as a student handling their student loans. For a lot of young people the chance to take out a credit card when they become employed is a huge temptation. When the monthly statement falls through the door it can easily be left unopened and unpaid. It only takes one defaulted payment for a person to suddenly end up with a bad credit rating.
Money management skills are important, and how you deal with your money can have an effect on other areas of your life. If you start out with poor money management skills the repercussions can follow you in terms of bad credit ratings and high debts. Learning good money management skills should be ingrained at an early age; there are some secondary schools that do teach these skills, but sadly not enough.
Common Money Management Mistakes
Even the most astute budgeter can make mistakes when it comes to managing their money. These errors can even happen without the person's knowledge and may not be their fault. Keep up with following factors to be sure that money is not being drained away needlessly.
Make a budget plan of your incomings and outgoings.
Always check bank statements for errors.
Check your credit file at least once a year.
Pay bills as soon as they arrive, do not wait for the final reminder.
Pay more than the minimum amount on credit card repayments.
Use cash instead of credit cards whenever you can.
Have a 'rainy day' fund set aside for emergencies.
Make your money work for you by investing or saving.
Prioritise your Debts
There are bills that are more important than others such as household energy bills, mortgages, food and taxes. These should be paid first and there is no escaping that fact. There are numerous ways you can cut down on bills such as household energy bills, and the amount saved by simply switching to a different supplier can be significant. Paying these bills by direct debit may be one way of ensuring that they are paid on time every month.
Credit Card Interest
Credit cards can lead to enormous debts if they are not managed correctly. It only takes a few missed payments for the interest to mount up and get to the point where you are only paying off the interest. Always pay credit cards and loans on time every month and try never to miss a payment. If you have sufficient funds you should look to clear these credit cards and have one less bill every month. Store cards with high interest will easily eat your money and should be avoided at all costs. Use cash whenever you can instead of credit.
Set a Financial Goal
One of the ways to make sure you stick to upgrading your money management skills is to set a financial goal. You may wish to become debt free before retirement or you may have your eye on a purchase that will be expensive. Look at how long you will need to save up for things as opposed to how long it would take to repay the purchase if bought on credit. You will feel more satisfaction by paying outright for something with your own cash than by taking the easy option and paying by credit.
Poor money management skills need not follow you through the whole of your life. As with any skill, practice makes perfect, and over time you should be able to factor in these skills without much thought. In the long run these skills should make life easier, and managing your finances should no longer be a stressful task.
You might also like...