Managing Debts from Your Failed Business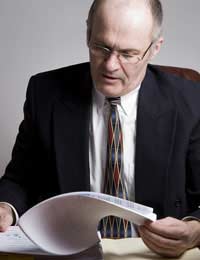 If you have debts from a failed business then you are certainly not alone; many businesses fail within two years of opening, leaving the owners with large debts. Unlike large limited liability companies, small business owners may find themselves heavily in debt due to the closure of their business. Making sure that these debts do not accumulate and spiral out of control should now take priority.
Priority Business Debts
Once your business has stopped trading then it is vital to deal with all priority debts pertaining to your previous business. Priority debts will include notifying energy suppliers to your business premises that you have now ceased trading.
These are priority debts because if your gas and electricity supply is provided to you under the same name as your own home, then both home and business premises can be disconnected. Energy supply bills should be paid first to ensure that your home supply is also not disconnected. Other priority business debts will include rates on premises and taxes, including VAT and income tax.
Making sure your Home is Safe
The home that you live in should also be one of your biggest priorities. In many cases as soon as a business is in trouble the banks will start to shut down their lending facilities. If your home is secured against any business loan then this could be a very worrying time. Your biggest priority is to ensure that the bank does not shut down and request immediate payment of this loan or repossess your home.
Debt Repayment Alternatives
If you know that you do not have much hope of paying your business debts at once then there are alternatives to eliminate debts from a failed business. Many people see bankruptcy and Individual Voluntary Arrangements as a last resort but they may be the only way to pay off debts without losing your home.
Bankruptcy and Your Home
Bankruptcy is a legal process whereby you should be debt free after a certain length of time. Bankruptcy does have certain restrictions and there is no guarantee that you will keep your home if you are made bankrupt. The trustee may sell your home to pay off your debts but if your wife and children are living in your home the sale may be put off for a year. This should be enough time for other living arrangements to be made.
You may be able to stop the sale of your house if your wife, partner or friend buys your beneficial interest in the home. The beneficial interest will be the amount you would make if the house was sold. By doing this the trustee will not be able to sell your house at a later date.
Individual Voluntary Arrangements
An individual voluntary arrangement (IVA) is another legal process in which creditors will be paid, and you may not lose your home if you decide to take this route. As long as creditors are paid then you may be able to keep your home. However, secured loans are not bound by the rules of an IVA and so other arrangements may need to be made.
Co-Signers and your Home
If a spouse or partner co-signed for a business loan, with the home as security, then there may be a way to stop the sale of the home. If the co-signer agreed to the loan without seeking separate legal advice and was unaware that the home would be sold if the business failed, the sale may be unenforceable. This is a very complex area, and if this route is considered then legal advice must be sought.
Debts from a failed business can seem like a huge weight to bear. But there are options that can ease the strain and a good financial advisor will be able to give you the best information and options for your particular case. Bankruptcy and IVA are two options to consider if your business debts are unmanageable, and these options are far more common than most people are aware. There is no longer a stigma attached to these options and they are a way to begin again after the failure of a business.
You might also like...