FAQ: Personal Debt and the Credit Crunch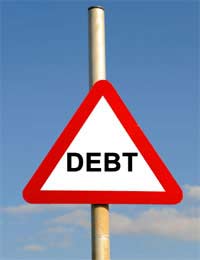 Not a day goes by in the UK without the words 'credit crunch' being mentioned on the television and in the newspapers. But what is the credit crunch and what impact does it have on personal debt?
How did the Credit Crunch Happen?
There are numerous arguments over how the credit crunch began. The main reason is thought to be the US sub-prime mortgage crisis where money was lent to people who could not afford to repay it. An economic downturn forced banks to write-off bad debts. The other argument is that the credit crunch is the natural conclusion to years of economic good times and the availability of cheap credit.
What Exactly is The Credit Crunch?
The term 'credit crunch' is being used to describe a cut in lending such as loans, credit cards and mortgages. Credit is now harder to obtain and the actual credit is more valuable. Lending between banks is also on the decline meaning that they are less likely to lend to customers, and if they do lend the interest rates will be higher.
So if I Don't Need to Borrow Money I Should Be Okay?
If you are looking to borrow credit such as loans and mortgages then you will find the credit crunch will affect you directly. At the same time the credit crunch is having an impact on everyone. Prices such as fuel costs are rising as is the cost of living in Britain. Businesses are shutting down meaning more people are out of work and looking to borrow money that just isn't available. If lenders are willing to supply credit the interest rates will be higher.
So There is No Use Applying For A Personal Loan?
You can still apply for personal loans but don't expect an excellent deal on loan rates if you manage to get one. Personal loan rates have risen significantly in the last year and rising unemployment figures have made banks very cautious when it comes to lending money. The number of loans available has been cut by around 50% and borrowers with bad credit records are being hit the hardest.
I'm Trying to Sell My House, What Does the Credit Crunch Mean to Me?
It is a bad time to be selling or buying a house at the moment. The credit crunch means that obtaining a mortgage will be more expense than before the crunch. Certain mortgages such as 125% mortgages have been removed from the lending market. House prices are falling and a number of mortgage lenders say this does not look set to change in the near future.
How Long Will This Credit Crunch Last?
According to banking executives this credit crunch could last until at least well into 2010. Until house prices in the US rise again there is little hope of the credit crunch ending. Once US house prices begin to rise then the US money-market investors will begin to push money through to UK banks. Personal loans and mortgages should then become more available.
If Credit is Unavailable Why Do Lending Statistics Show an Increase in Debt?
Due to rising unemployment and the lack of low interest loans and credit, personal debt is increasing. People are finding it hard to pay the loans they have and are finding themselves increasingly in debt as the bills pile up. High interest loans may be all that are available to some borrowers and they can find themselves paying back this type of credit for years. The amount of people who are unable to pay back their credit cards has doubled in the last year.
I Have A Bad Credit Score, Should I Try the High Interest Lenders?
High interest lenders are never a good idea and they will be profiting from the credit crunch. In the midst of an economic downturn it is the lenders offering high interest credit who will suffer the least. Media reports have stated that high interest lenders and certain stores are offering easily available credit. However, the interest rates are extortionate and can be as much as 30% if not higher. Even a short term, high interest loan can lead to serious debt problems and should be avoided.
Where Can I Go For a Good Loan Deal?
At the moment there are not many places offering loans with low interest rates. Borrowers are now turning to lenders such as credit unions, which are usually a cheaper option. Credit unions also do not usually charge arrangement or redemption fees. As with any borrowing option you should always make sure you can keep up to date with the repayments.
You might also like...