Coping with Debt Addictions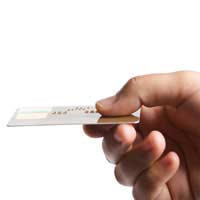 Anyone who has ever tried to kick a habit whether it is smoking, alcohol, or eating too much can testify to the suffering and stress that these addictions can cause, and debt addiction has now become one of the major British habits. If you are one of the many people who hide every time the telephone rings, or groan when the postman calls it could be time to rethink your spending process and put a halt to paying with plastic.
The Debt Problem in the UK
Debt addiction has become an extremely serious issue in Britain. There are now more credit cards than people in the UK, and credit card debts alone in Britain are around £2 billion. If interest rates were suddenly to rise there would be many people in severe financial difficulty. The government in the UK is supposed to be tackling the issue of easy lending but this does not bring much comfort to people who are already in debt.
Causes of Debt Addiction
There are a number of reasons why people find themselves in debt, and to be fair it is an easy place to end up. Credit cards with low or zero interest rates are a very enticing way to either buy things that you want immediately or pay off other loans and debts. If you are starting a family, are a student or a single mother then credit cards and loans seem like the ideal way to obtain some ready cash.
But like any other number of addictions, debt addiction can take hold without notice. Psychologists have stated that the reasons behind debt addiction are similar to any other addictions. As with alcohol, the effect of spending money on something we want rather than need is uplifting in the short term, but the long term spending effect can be financially devastating.
Debt Addiction Triggers
Psychologists have stated that there are triggers to debt addiction. Emotional stability is a link, and if you are feeling down or going through an unhappy period then you may find that purchasing goods lifts your mood. It is also thought that people with debt addiction can suffer from low self-esteem, and top of the list for goods bought with credit are those linked with self-image such as clothes and jewellery. It seems that many people are spending money they don't have on status goods in order to enhance their status to others.
Sufferers of Debt Addiction
When it comes to debt there are no boundaries with regards to profession, sex or status. There are just as many professionals with high figure incomes in serious debt as there are people in low paid employment with debt. In fact it is thought that high earners are more liable to be seriously in debt due to banks and credit card companies offering credit cards with balances of up to £10,000. This is when the serious credit card juggling becomes a problem as people begin to pay off one credit card with another.
Signs of Debt Addiction
You may think that if you are seriously in debt and are scared to open your post then that will be warning enough that you have a problem. But there are signs that may signal a compulsive debt addiction. These signs may include:
Debts making your home life stressful and unhappy
Giving false information in order to obtain credit
Debt worries causing sleepless nights
Turning to other substances such as alcohol to ease your worries
Borrowing money without regards to the interest rates
Purchasing products or goods that you will never need
Living from one wage to another without any savings
Giving excuses to yourself such as "everyone is in debt nowadays" or "it's not a permanent problem"
Overcoming the Problem
As with any addiction the first step in overcoming the habit is to be honest and admit that you have a problem. With debt addiction you are definitely not alone and no one will think badly of you in admitting that you need help. Friends and family should be your first point of call as you will need their support. If your debts have gotten to the point where you can no longer handle them you should seek help from a reputable debt councillor.
Under no circumstances should you pay off anymore of your debts by taking on more credit or loans. Accept that you have a debt problem and talk to the people who can help you such as the Credit Counselling Service. Doctors are beginning to recognise debt addiction as a serious problem and your doctor may be able to give you advice and help on the matter. Conquering any addiction is always a tough thing to do, but the first steps should be the beginning of your journey to a brighter future.
You might also like...