Coping with Debts from a Divorce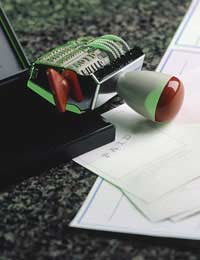 In most cases the words debts and divorce will go hand in hand, and often, debts are actually named as one of the reasons behind the divorce. If debts have been the underlying factor behind a divorce then they will not disappear once the divorce papers have been signed. If you are struggling with debts from a divorce there are methods that can be implemented to rectify the situation.
Divorce can raise Personal Debt
On average the costs of divorce proceedings including lawyer's fees will leave a divorcee in extra debt; lawyer's divorce fees can reach into the thousands if an out of court settlement cannot be reached. Combine this with having to find and furnish a new home and most divorcees will find themselves further in debt that they were when married. Divorce is never an easy thing but protecting your finances is vital to ensure a stable future.
Divorce and Property
If the marital home is a rented property then there should not be too much of a financial problem; one person will usually move out and find somewhere else to live and the original lease will be renegotiated with the landlord. Problems will usually occur when the home has been jointly purchased and the decision to either sell or buy the other person out will take careful consideration and of course, money.
Buying the other person's half of the property may mean borrowing from the bank or remortgaging; either way will mean more debts. There may be some equity on the house that can help, but coming to some form of agreeable arrangement with your spouse that does not involve lawyers will be the best option to save on hefty legal fees.
Joint Accounts
If you have a joint account with your spouse then you can apply to the bank for a freeze on the accounts until all financial arrangements have taken place. This will of course mean that neither person can use the accounts. You can apply to the bank for a joint signatory only, meaning that both signatures are required to withdraw money. Alternatively the account could be shut down and any money can be divided between both partners.
Credit and Store Cards
There are a few options available if joint credit or store cards are held. The accounts can be cancelled and this will entail an agreement between both partners repaying the balance. The main account holder can have the secondary holder taken from the account but this may mean the main account holder is liable to pay for all balances, even if the debts are not theirs.
Cutting Down on Spending
Most people who incur debts from a divorce will quickly realise that heavy spending will need to be curbed, especially if one partner is left with children. Where once there were two wages coming into the family home there may now only be one and bills that were previously easily paid can now cause major headaches. Although at times there may be no alternative you should try and keep a limit on all credit card spending. Interest can accumulate very rapidly and will only add to your bills and cause more debt.
Partners can cause Debts
It is true to say that some partners will not see divorce as the end of the financial partnership. If you are recently divorced and you think that a spouse may still try spending in your name then you will be liable for the debts if there have been previous joint signatory accounts. All joint signatory accounts should be frozen or cancelled until financial arrangements have been made. This is your financial future and it is your responsibility to make sure it stays safe.
If legal proceedings are involved then debts from divorce will occur no matter what. You should give yourself some leeway with financial matters but also realise that some luxuries may need to end. Making a financial budget should help you asses your financial situation.
If you are in financial difficulty make sure that your contact creditors and explain the situation immediately. If you feel your debts are becoming difficult to maintain then you should take financial advice from a credit counselling service or a financial advisor.
You might also like...