Irresponsible Lending and Increased Debts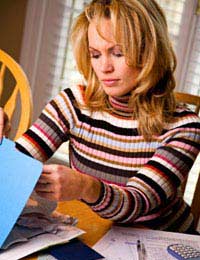 Irresponsible lending can lead to severe consequences not only for borrowers but also for the lenders. The Office of Fair Trading can now suspend a lender's consumer credit licence if they are made aware of irresponsible lending methods.
What is Irresponsible Lending?
Irresponsible lending can occur if a lender deliberately misleads a customer when providing credit. Lenders who act irresponsibly will often provide borrowers with credit and loans even if they are aware that the customer will have difficulty in repaying. Lenders will often not point out small print in the credit contracts and will offer 'no credit check' loans. The outcome will be borrowers who are unaware of the exact terms and conditions of the credit agreement. It could also lead to borrowers who are already heavily in debt taking on extra credit as a way of making ends meet.
UK Debts and Irresponsible Lending
Irresponsible lending is one of the major reasons for unmanageable personal debts in the UK. According to the Citizens Advice Bureau many customers are treated unfairly and are encouraged to take on credit that is unaffordable and unmanageable. This leaves borrowers with little choice but to use alternatives such as bankruptcy and Individual Voluntary Arrangements (IVA). Many irresponsible lenders have placed pressure on debtors when they were actually aware that the credit agreements were not legally enforceable.
The Office of Fair Trading and Irresponsible Lending
The Office of Fair Trading (OFT) has brought in stricter rules to help prevent irresponsible lending. If the OFT are made aware of lenders who do not follow the consumer credit rules they can ultimately suspend the lender's credit licence. There are number of safeguards that should be set in place before lenders provide credit including:
Reasonably assessing the borrower's ability to repay debts
Assessing how much debt the borrower already has
Explain the key factors of credit agreements to customers
Lenders should not use misleading advertising on the credit they offer
Lenders should not use 'oppressive' behaviour when enforcing credit agreements
Lenders should monitor the borrower's repayments and offer help to those who are having repayment difficulties
Customers should be treated fairly at all time during the life of the credit agreement
Irresponsible Lending Consequences for Debtors
Customers can face consequences if they do obtain credit from disreputable lenders. Court action, a poor credit record and harassment from lenders and debt collectors are just some of the consequences. Increased debt pressure can take its toll on borrowers, and debt stress has been linked to serious illnesses. Help on debt problems is available through organisations such as the Citizens Advice and the Consumer Credit Counselling Service (CCCS). These charity run organisations will not charge a fee for help and information.
The Legal Consequences for Irresponsible Lenders
Lenders who are irresponsible can face a number of consequences. If credit has been provided in a method that disobeys the OFT code of conduct the lender can actually end up in court. The credit agreements may actually not be legally enforceable and debtors can take lenders to court if this is the case. The OFT can also ultimately suspend the creditor's consumer credit licence. The new rules on irresponsible lending implemented by the OFT should be good news for borrowers looking for a fair credit deal with added protection.
Avoiding the Irresponsible Lenders
It's not too hard to spot irresponsible lenders when searching for loans and credit. They will usually supply 'no credit check' loans with very high annual percentage rates (APR). In most cases the lenders will be more focused on simply getting the customer to agree to taking the credit rather than if they can actually afford it. Customers should thoroughly read any credit agreement contracts and never allow lenders to pressurise them into signing a contract. Word of mouth from friends and internet forums is another good way to investigate a lender's reputation.
Simply because a lender is legally entitled to trade does not mean they will use responsible lending methods. The crackdown by the government has highlighted the issue of increased and unmanageable debts and irresponsible lending. Anyone who feels they have been treated unfairly by creditors should report the matter to the Office of Fair Trading or the Financial Ombudsman.
You might also like...
@May22 - The banks have tried to entice us into lending for a good while now, which is the one of the reasons there is so much debt around and interest rates have had to remain low. Put up the interest rates and so many people would go bankrupt. By continuing to encourage lending and spending when people don't have the money is not solving the situation, and in fact is making the situation spiral into an even worse problem longterm. We're living in a false economy, quite literally.
Ant64
- 12-Aug-16 @ 10:18 AM
I just wanted to share my story on how irresponsible lenders can be. I have always struggled to budget money and have used credit quite a lot. Utilising options available to me, however for the past year I have had to use a debt management plan because the amount I owed was just more than I could physically pay. I think it's appalling that banks in my case lent out over £30,000 to someone who has had a long history of credit and who earns less than £20,000 pa. How is someone meant to pay that back? Even with all the budgeting in the world, I absolutely accept it isn't the lone responsibility of banks, but to stop such situations they shouldn't allow anyone to borrow more money than they earn a month, just on credit cards and personal loans. This will ruin my credit for my entire future and may never be able to own my own home and has made me considerably question those offering credit. I wish there was something that could be done to stop this from happening to others and at some point a bank will say no.
May22
- 11-Aug-16 @ 8:33 AM