The High Price of Mobile Phone Debt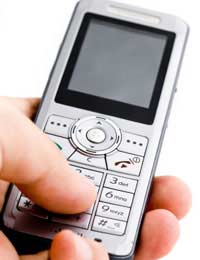 Mobile phone debts make up a large percentage of business for debt collectors. Many customers who fall into arrears face serious wake up calls when the demand letters arrive.
Racking Up Debt with Mobile Phones
Mobile phone contracts come with different charges, but one thing these companies have in common is zero tolerance to non payment. In fact it only takes one or two missed payments before the mobile phone company will sell the debt on to a debt collection agency. Debt collection agencies will buy these debts for a fraction of their true worth. But the collection agencies will try to obtain the full value of the customer's debts plus their own fees.
Negotiating With Mobile Phone Companies
Mobile phone companies will usually be open to negotiating with customers over arrears. But customers who bury their heads and ignore the phone company's demand letters will lose their negotiating window. Companies such as Vodaphone claim they are more than willing to come to a solution with customers over arrears. Customers may be permitted to pay the arrears in instalments over a set period of time. Mobile phone companies may also take the option of switching the customer over to a pay as you go plan instead of a contract.
Mobile Phone Companies Are a Profit Making Business
Although mobile phone companies claim they will negotiate over arrears they will not make a loss. Many companies will add interest and charges onto the arrears payment schedules. It is also likely that the missed payments will be placed on the customer's credit file, and will stay there for six years. This credit file black mark can be very damaging when it comes to borrowing in the future. There are many mobile phone customers who can only borrow credit with the highest interest rates due to non payment of a mobile phone bill.
When the Debt Collectors Are Called In
There are news reports backing up customer claim that mobile phone debts are being sold on to very aggressive debt collectors. Internet debt forums are full of stories of debtors being hounded relentlessly by debt collectors over unpaid mobile phone bills. There are stories of these disreputable debt collectors threatening debtors with court action and bailiffs for non payment. Many of the debt collector's threats are not realistic or legal and are designed to place fear into the debtor.
Walking Away From a Mobile Phone Contract
Walking away from a mobile phone contract is not the wisest option to take. The customer will still be liable for all contract payments already due plus all monthly payments over the entire length of the contract. Walking away from a contract will simply mean the debt is passed on to a debt collection agency. The debt collection agency will be much more aggressive when it comes to recovering the debt than the phone company. Customers should always try to negotiate with the mobile phone company rather than debt collectors.
What to Do If Debt Collectors Are Called In
If the mobile phone debt has been passed onto a collection agency there are a few steps that should be taken. These should include:
Request a copy of the mobile phone contract to ensure that this debt is actually the customers
If a copy of the contract or details of the debt are not granted do not pay any money at all to the collectors
If the contract and bill are accurate, set up a repayment schedule
The customer should be able to comfortably afford the payments
Never agree to a repayment schedule that is higher than can be afforded
Never respond to threats of blacklisting a property; this is untrue and the collector can be reported
If the debt collector uses threatening language report them to the Office of Fair Trading
Always obtain a signed copy of all agreed repayment schedules
Mobile phone debts may seem trivial but they can seriously hamper the ability to obtain future credit. A bad credit reference lasting six years can do serious damage to a previously good credit file. Negotiating with the mobile phone company before debt collectors are called in will be the wise option. Debtors who are being harassed by debt collectors should always seek help from debt help companies such as the Citizens Advice Bureau.
You might also like...