House Repossession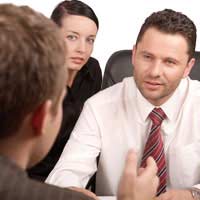 House repossession will usually occur when the owner falls into payment arrears and the lender sees no chance of recovering their money unless the house is sold. House repossession is usually the last action against people who are seriously in debt and will involve legal proceedings. If you have been issued a repossession order it does not automatically mean you will lose your home; there are procedures that can be followed to avoid this action.
The Repossession Order
If you have received a repossession order the first thing you will probably feel like doing is panicking. But the fact that you have received this order does not mean your house is about to be taken from you. There is an amount of time before the repossession order and the actual repossession. This should be more than enough time for you to set in motion actions that will prevent repossession.
Repossession Alternatives
One of the biggest factors that will decide whether or not your house is repossessed will be you ability to repay the arrears on your mortgage payments. The court will be able to impose a stay or a suspension on the possession order that will give you a limited amount of time to pay the arrears. The possession order will usually still be made but will only be issued if you fail to make up the agreed arrears.
The court may also decide to postpone the possession order; again this is in order to allow you to repay arrears. The length of any postponement or stay will be decided by the courts and will sometimes be worked out by the length of time left on the remaining original mortgage repayment term.
Repayment Terms
The satisfactory amount usually required by the courts to stop house repossession will be the usual mortgage payment plus the arrears. Lenders will often ask for repayment of the whole loan but this will not usually be granted. Arrears can also be spread over the whole term of the remaining mortgage length rather than a few set years. If you adhere to these payment terms then repossession can be avoided.
The Lender's Right to Repossession
When you buy your house you will usually acquire a loan from a lender. In order to safeguard their money the lender will register a legal charge against your home. This means that if you sell your house the lender will be the first to get paid. The loan or mortgage will usually have written into it that if you do not keep up repayments then lender does have the right to sell your home in order to recoup their money.
If repossession occurs through a bank they will often sell the home quickly to regain their money, often much less than the house is worth. When this happens you could end up losing your home and still owing the bank money. Most lenders would always rather the borrower makes up the arrears rather than let the sale of the house occur.
Selling the Property Yourself
If you know there is no way you can repay your arrears and it looks as if house repossession will occur, you can always sell your home yourself. Again, this may require a quick sale with less profit than you had expected. Also, any loans secured on your home will need to be paid from the sale but only after the original lender has been repaid.
Foreclosure
If the courts issue a foreclosure notice then the lender can repossess your property and sell it. However, if the property makes a profit over and above the original loan they will not have to pay you any of the money. If the home was repossessed and a profit was made then you would usually receive the profits. Courts will not usually grant a foreclosure order as they would rather give the owner time to pay arrears.
Secured Loans and House Repossession
If you have other loans secured on your property and have fallen behind then lenders may attempt house repossession in order to regain their money. However, if the secured loan is not over £15,000 then a default notice must be issued to the person in arrears. You can then apply for a "time order", which will set out repayment terms in relation to how much you can afford to pay given your financial circumstances.
These are only a few of the ways to stop house repossession. Lenders should always be open to rescheduling payments over greater lengths of time if there are arrears. It is in their best interests to allow repayment renegotiating as it is their best chance of recovering the full amount of their money. If you have received a repossession order always seek financial advice from an expert who will be able to advice the best options for your particular circumstances.
You might also like...