Managing Your Direct Debits and Avoiding Debt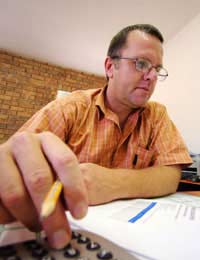 Direct debits are a simple and easy way to pay bills and manage household priority debt payments. Over 100,000 different companies in the UK accept direct debit payments and they can range from council tax, credit card payments and catalogue companies. Managing your direct debits is a simple task, and once they have been set up, minimal supervision is needed to keep them in check.
Paying by Direct Debit
You can pay practically any type of bill by direct debit. Basically it is an agreement with a company to make a payment via your bank or building society. Three quarters of the adults in the UK have some form of direct debit set up and it is one of the most popular forms of payment methods.
Setting up a Direct Debit
Getting started with direct debits is an easy process; you simply contact the company you wish to pay and they will send you a direct debit form. This can be set up online, over the telephone, or you may be sent a form to fill in and send to your bank or building society. Once your bank has received the instruction, an agreed amount of money will be withdrawn from you account, usually each month, and then paid to the agreed company.
Information Required for a Direct Debit
There is minimal information required to set up a direct debit, just a few personals and bank details. This information will usually include your name, the name and address of your own bank, the name on your bank account, and your account number and sort code.
Managing your Direct Debits
The process of managing your direct debits is quite simple. Make sure you always have enough money in your account to pay these debits. If there are insufficient funds then your bank may pay the debit but you may be charged a fee for this service. Your bank or building society may also refuse to pay the debit and you will still be charged for this.
If you find that you do not have enough money in your bank account to cover a direct debit, then notify the requesting company and your bank. It may be possible to hold or stop a direct debit for a month and then start paying the next month. This will stop any charges or penalties arising.
Check Bank Statements
Always check your monthly bank statements and make sure the direct debit amount is correct. Banks do make mistakes, and nine times out of ten the only way to tell if errors have occurred is by checking your monthly statement. If errors do occur then you are entitled to a full refund by the bank.
When to Apply a Direct Debit
Direct debits are a good way of managing your money. In some cases, companies will actually give money off the bill if payment is made by direct debit rather than over the counter payments. If you are setting up a number of direct debits you can spread them over the month, which is useful if you are paid weekly. You can also have all direct debits applied to the day or day after you receive your salary; this way you will know exactly how much is taken from your monthly wages.
Cancelling your Direct Debits
Cancelling direct debits simply involves telephoning your bank or building society and asking them to cancel the debit. In some cases written authorisation may be needed to cancel and you should also make the company you aware of the cancellation.
Cancelling a direct debit will not always cancel the service you are receiving, for example services provided by an energy supplier or telephone company. You will need to inform the company you no longer require their services, or you will need to find some other method of payment if you are still using this service.
Avoiding Penalties
As previously mentions penalties can be applied if direct debits are not paid. These charges can soon mount up and it is in your best interest to ensure funds are available to cover direct debits. Not only will charges be applied but non payments can lead to an adverse effect on your credit file. Future lenders will look at your credit file and the amount of missed payments when deciding whether or not to give credit in the future.
Managing your direct debits will make it easier to keep track of your financial expenditure. It is by far the simplest method of paying bills and is preferred by most companies. So long as funds are available to pay your direct debits you will not need to worry about bills being paid on time.
You might also like...