What To Know About Credit and Store Cards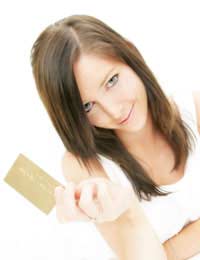 In theory, credit and store cards are an ideal way of making purchases throughout the month and then paying for them when you have the money. Many people take out credit cards with the sole intention of only using them in emergencies, but in practice, credit and store cards have been one of the major reasons people find themselves in serious debt.
Credit Cards and Debts
Britain has become a nation of plastic spenders and the total credit card debt has risen way over the £50 billion mark. According to government figures there are 200 million credit cards in Britain; that's nearly five cards for every adult. Debt is growing at the rate of around £1 million every four minutes in Britain and credit cards play a major part in this problem.
It is not uncommon for spenders to owe around £100,000 over various credit and store cards and lenders see no problem giving credit to the same person over various cards. There are thousands of different credit and store cards on the market, all with various charges and offers, and choosing the right card can be bewildering. By not shopping around for the best deals a person can easily find themselves paying exorbitant interest rates for years on end.
The Trouble with Store Cards
Financial advisors will tell you that store cards provided by either the big brand stores or smaller outlets are basically toxic poison to your bank balance. The interest rates on store cards are huge and can sometimes be as high as 30% APR. Avoiding this type of credit card will go a long way to keeping your bank balance healthy.
Don't be tempted by the offer of 10% off you're your first purchase to entice you to open an account. Unless you are able to pay back the balance within the interest free period then avoid these cards like the plague. That said, store cards are a useful way of building up your credit score if you have a bad credit rating. Rebuilding a bad credit rating should be the one and only time you should consider taking a store card.
Credit Cards
Almost everyone has one and depending on your spending willpower, credit cards can either be a useful tool towards your monthly cash flow or hindrance towards becoming debt free. Credit cards are widely available from banks, financial institutions and online finance operators. The interest rates on credit cards are nowhere near the APR rates of most store cards and should be your first option if considering a credit card.
Most people are aware if they are good credit customers or not. Missing one or two payments on your credit card may not be a huge problem but continually missing payments can leave you paying back large amounts of interest. It can come to the point where you are only paying the interest and not making the slightest dent in your original balance. Misuse of credit cards can seriously affect your financial future, and credit companies take non payers very seriously.
Choosing the Right Credit Card
Shopping around to find the best deal should be your first step when choosing a credit and store cards. Go online and use price comparison websites but do use more than one of these websites; some of these websites are simply promoting companies who advertise with them. By using a comparison website you can compare the different rates of interest and charges of various credit card companies.
The right credit card companies will of course be the ones that give zero percent interest rates for a length of time; the longer the better. If your present credit company does not give good rates of interest then seriously consider switching to one that does. This is your money that is being siphoned off in interest charges and penalties for missed payments, so get the best deal that you can.
Avoiding the Credit Card Route
Yes it can be achieved and many people can live happily without huge credit card debts. If you are the type of spender who makes impulse purchases and is constantly overdrawn then it may be time to consider cutting up those credit and store cards. Try paying with cash or using a debit card instead; this way you will keep a closer eye on your bank balance. Save up for goods instead of paying with credit to avoid costly interest rates.
Credit and store cards are useful in an emergency but for most people the emergency comes when the credit statement drops through the letterbox. Setting out a plan to clear all credit cards over a set length of time will be the first step to becoming debt free and will leave you with a healthier bank balance.
You might also like...