Recovering your Bank Charges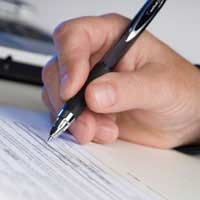 In recent years the media has been offering numerous reports on the massive profits that the banks are making from charges and penalties to their customers. In fact, if statistics are to be believed, the banks have raked in around £10 billion in the last six years from unauthorised transaction penalties. Customers have started fighting back and there is now a multitude of websites aimed at recovering your bank charges.
Unfair Bank Charges
Bank charges do seem unfair when you compare the amount of charges with the amount of work and expense it takes a bank send out a letter, or apply a charge. Many bank staff are fed up with the situation, and whistleblowers have admitted that charges should only be around £4 and not the massive £30 or £40 banks are charging when a customer goes into the red on their account.
The amount of people reclaiming their charges has significantly risen over the past few years, and the banks do seem to be paying out in many cases. It is thought that the unwanted publicity and the fact that one successful court case may lead to a ruling that banks must pay back these charges are the reasons that banks never go to court to dispute the charges.
Bank Charges Reclaim Process
Recovering your bank charges can either be an independent process, where you have full control of the procedure, or you can employ a company to reclaim the charges for you. If you decide to employ the service of one of the numerous bank charges reclaim companies then you will usually have a fee to pay, around 25% of your claim plus VAT. However, many of these companies will have a "no win, no fee" claim, but the decision is yours.
You can proceed with the process yourself; it does not take up too much effort but you will be playing a waiting game. Banks are notoriously slow at answering claimant's letters and can put customers on hold for months on end before any answer is forthcoming. You can reclaim for charges applied for the last six years and you will need a statement of all the charges.
The Bank Statement
The first step will be to call you bank and ask for a statement of you account for the last six years. By law the bank can only charge you a flat rate of £10 for this service. Many banks have tried to put people of by saying they will need to pay £5 for every monthly statement; this untrue and the most they can charge is £10.
Writing to your Bank
The next step will be to write to your bank and dispute the charges that you have tallied from your statement. The bank should reply within two weeks with a decision whether or not to repay the charges, more often than not they will write back to say they are looking into the matter. If they decide not to repay then you must write another letter informing them that you will be taking the matter to the small claims court.
Small Claims Court
You can only take action through the small claims court if you are claiming less than £5000. You must intend to follow through with this court action and you should go online to your local County Court, or you can appear in person and file a claim. There will be a fee to pay but the bank will see that you are not bluffing with your claim and may decide to pay you in order to avoid the court case. Make sure that you open an alternative bank account; in many cases the bank has paid part or all of the charges but have then closed down the customer's account.
The Current Reclaim Situation
As of 27 July 2007 banks have been informed by the Office of Fair Trading (OFT) that they do not have to deal with any customer complaints regarding bank charges. This decision will stand until a ruling has been made in the High Court over whether charges are lawful or not. The case is expected to start in January 2008 and last for around two weeks. However, the ruling to place a hold on dealing with customer's claims will last for year, or sooner depending on the outcome of the case.
Recovering your bank charges may be a frustrating process but in the end you really have nothing to lose. The recent OFT decision has infuriated thousands of people but this does not mean should not continue to recover your charges in the appropriate manner. However, the best way to hit back at bank charges and to stop their massive profits is to make sure that you do not incur any charges in the first place.
You might also like...