FAQ: Using Your Home to Eliminate Debts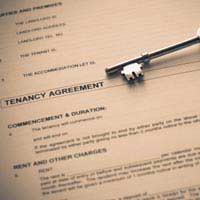 Home owners do have an option when it comes to eliminating their debts. A home is a valuable asset that can be viewed as money in the bank to eliminate costly debts.
How Can I Use My Home as a Debt Solution?
Home owners have a number of different choices when it comes to eliminating their debts. Scaling down on present debts means getting rid of loans and credit cards that are simply eating up cash in interest payments. The ideal situation would be to have no debt whatsoever but for certain debts, such as mortgages, this is usually not an option. Looking at the amount of equity available in a property is the obvious choice but there are other ways to make money from a home.
How Do Home Equity Loans Work?
Equity in a home is the amount of money that accumulates as mortgages payments are made, the value of the property and the amount of mortgage. Home owners can borrow against the amount of equity available in order to release some cash. This can then be used to clear present debts. Home equity debt consolidation loans are commonly used to release some cash and pay off other debts. Home owners who are considering borrowing against their home should pay special attention to the interest rates on these loans. The idea is to end up paying less in interest and payments than paying to present debts.
Are There Downsides to Home Equity Debt Solutions?
One of the major points against equity loans to clear debts is the risk factor. Equity loans will be secured against property, whereas present debts such as credit cards and loans may be unsecured. This means homeowners are swapping unsecured debts for a secured one. Secured debts give the lender more leverage if payments are missed and they wish to recover the debt. This risk should be weighed up when deciding if equity loans are the right option to eliminate present debts.
Can I Use My Home to Bring in an Income?
There are a number of ways that home owners can actually use their biggest asset to make some extra cash. Home owners who have bedrooms sitting empty can make a good amount of regular income every month. Renting out a room to a lodger such as a student can be lucrative especially in larger cities such as London where rental prices are high.
The government actually has a rent a room scheme that permits home owners to rent out rooms up to a certain financial limit without paying tax. At present, home owners can make £4,250 without having to pay any tax on the extra income.
Can I Really Rent Out My Parking Space?
Renting out parking spaces is another way to bring in some extra income that can help to pay off debts. Commuters who work in large cities are willing to pay good money to rent parking spaces. Home owners who live close to airports, hospitals and universities should be able to rent out their parking spots. There are websites where home owners can register their intent to rent out their parking spaces. There may be commission to pay on these websites and an alternative would be to use free advertising sites such as Gumtree.
Can I Make Money From Special Tourist Events?
Home owners who live near event locations have the chance to bring in a good amount of money each year. There are many events in the UK that attract people from around the world. As an example, the Carnoustie Golf Open Championship is an extremely popular event and people travel from as far as the United States to attend. Home owners can rent out their room or entire home during this event and make some very good money by doing so. Home owners who live within easy travelling distance of these events can advertise on websites such as Gumtree and Craigslist.
Any Other Ideas to Make Money From My Home?
Renting out a home to film companies is a good way of bringing in an extra income. Home owners who have large or unusual homes can easily rent their space to film companies for a few days every month or for longer periods. There will be a certain amount of disruption while the film company is there but the financial compensation can be worthwhile. Home owners in larger cities will have more options with this solution. Another option is to rent homes out to magazines for photo shoots, and websites such as Location Works will be the best place to start.
You might also like...