Are Debts Written Off After Death?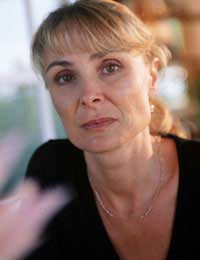 Q.
I wanted to know if an older family member died and they had debts, which selling the house wasn't enough to cover, would the children become responsible for the outstanding amount or would they be written off?
(Mr P Hinchliffe, 20 January 2009)

A.
Exceptions to Debts after Death
In most cases a relative such as a son or daughter cannot inherit debts from a deceased parent, but there are exceptions. Citizens Advice offices receive many queries on this particular issue from relatives that are scared they will be left paying parents or spouse's debts after they have died. Even if all debts were not paid by selling the estate the responsibility for a relative's debts will not usually lie with the children.
There are some exceptions to debts from a parent or relative's death but this would only occur if a child has co-signed a debt or stood as a guarantor. If this is the case then the co-signer or guarantor will be liable for the outstanding debt even if the parent was the one the debt applied to. If there is a co-signer or guarantor to a debt then this debt will not be written off and responsibility will pass onto the co-signer or guarantor after the death of a parent or relative.
Executors and Debt
In many cases a child will act as an executor for a parent's will and this will include dealing with the debts left by the parent. The executor does need court permission to accept this responsibility and deal with the deceased's financial affairs; this is called a letter of administration or probate. There are priority debts that should be paid first through the estate and all priority debts will need to be paid before any beneficiaries can receive money left to them in the will.
Priority Debts
Priority debts will include funeral expenses, outstanding loans on mortgages or properties, rent arrears, fuel bills and money due to HM Revenues and Customs. Personal loans and credit card debts will only be paid once all of the priority debts have been settled. Remember to check if insurance policies were taken out on loans and credit cards as there may be death insurance cover included and these debts can then be written off. There may be a case of liability of debt if the executor pays beneficiaries named in the will before paying priority debts.
You might also like...