About Our Site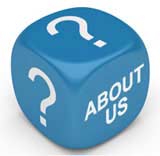 GoingDebtFree was formed to offer a unique reference point on getting out of debt and managing your money.
Debt problems in the UK have reached a critical level and for some the debt cycle seems never ending. Becoming clear of debt is achievable, and the Going Debt Free website is designed to help achieve that goal.
Going Debt Free is the only one stop UK site dedicated to giving practical, free advice on solving debt problems. This site gives information on a huge range of debt issues such as knowing your legal rights with debt collectors, staying debt free, and identifying your own personal debt triggers.
This site gives vital information on learning how to successfully budget your money to recovering your bank charges to maximising your income. Going Debt Free also provides information that the lenders won't want you to know such as spotting and avoiding bad debt and avoiding those easily available bad debt solutions.
This site was created with the intention of actually helping people to clear their debts and stay debt free. The information on Going Debt Free is easy to understand and factually accurate. The articles on this site are written by impartial experts in this field with the aim of educating others on both the dangers and uses of debt.
Facing up to debt fears is never easy but this site is intended to provide practical information to help with debt problems.
Going Debt Free should be your first point of call whether you are struggling with debts, having trouble managing your student loan or simply want to become better at budgeting your money. If you have a debt problem not covered on the site then feel free to send a question by email and our experts will try to help.

Related Articles in the 'Site Information' Category...